20 March 2020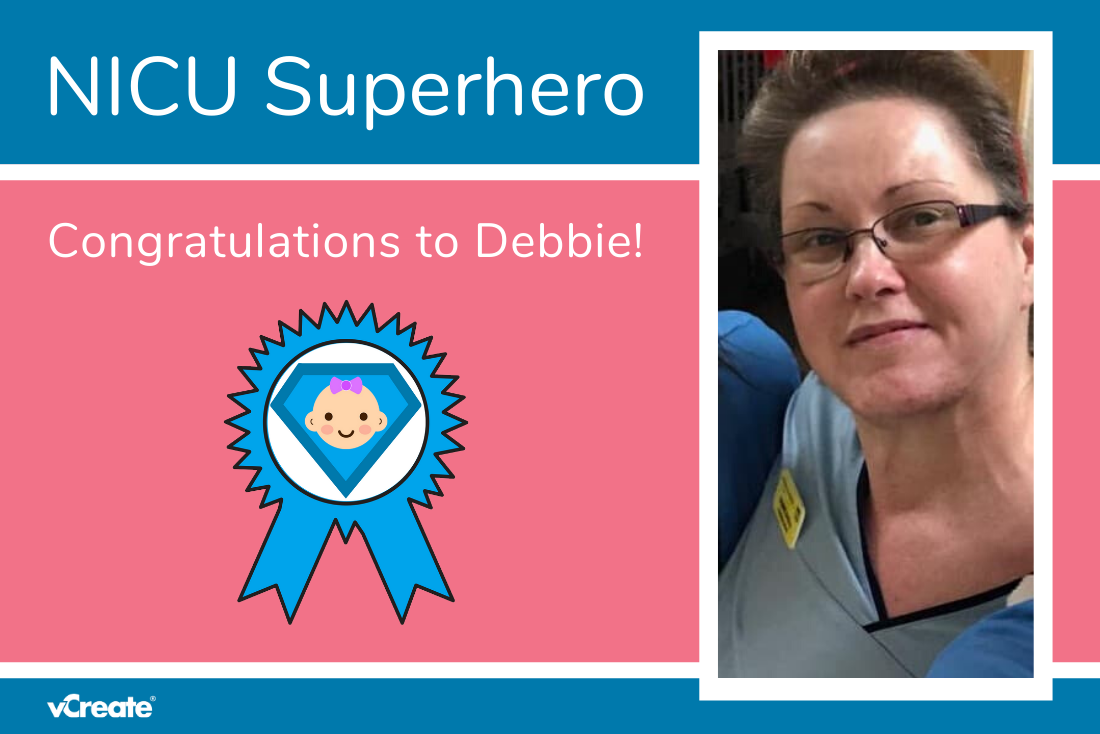 We need to praise our NHS heroes now more than ever. Let's see who is today's NICU Superhero ...
Today's parent nomination for our NICU Superhero Award comes from Stephanie Corral. Stephanie's baby Darragh was born prematurely and arrived 8 weeks early, so needed a little extra special care in the neonatal unit at the Queen Elizabeth University Hospital in Glasgow. Stephanie got in touch to let us know about one member of the team in particular who she felt deserved recognition for her hard work. Debbie McIlroy is that special nurse and this is her second nomination from a parent, well done Debbie! Here's why Stephanie chose to nominate you:
"I would like to nominate Debbie McIlroy for all of her continuous support when my son was on the second floor for 5 weeks. She assured me day in and out that I was doing a great job and answered my many, many questions. Being a first time mum and as my little boy was 8 weeks prem, it was pretty daunting as he was so small.

She always answered and explained anything I wanted to know and she used to make time to come and help me to breastfeed even when she was rushed off her feet with other things. Debbie is an absolute star of a woman and definitely deserves the recognition for it, she is amazing at her job and really took time with each individual child on the ward. Debbie really loves what she does and it made a horrible time, being up and down to hospital to visit my son, that little bit better and brighter."
Congratulations to Debbie! If you'd like to see some snaps of baby Darragh looking simply fantastic, then
head this way
.
Join the search for NICU Superheroes!
To let the parents in your neonatal unit know about our NICU Superhero Award, we've designed a
poster
which you can print off and display so that more parents can learn about our quest to unmask those NICU Superheroes out there.