28 June 2023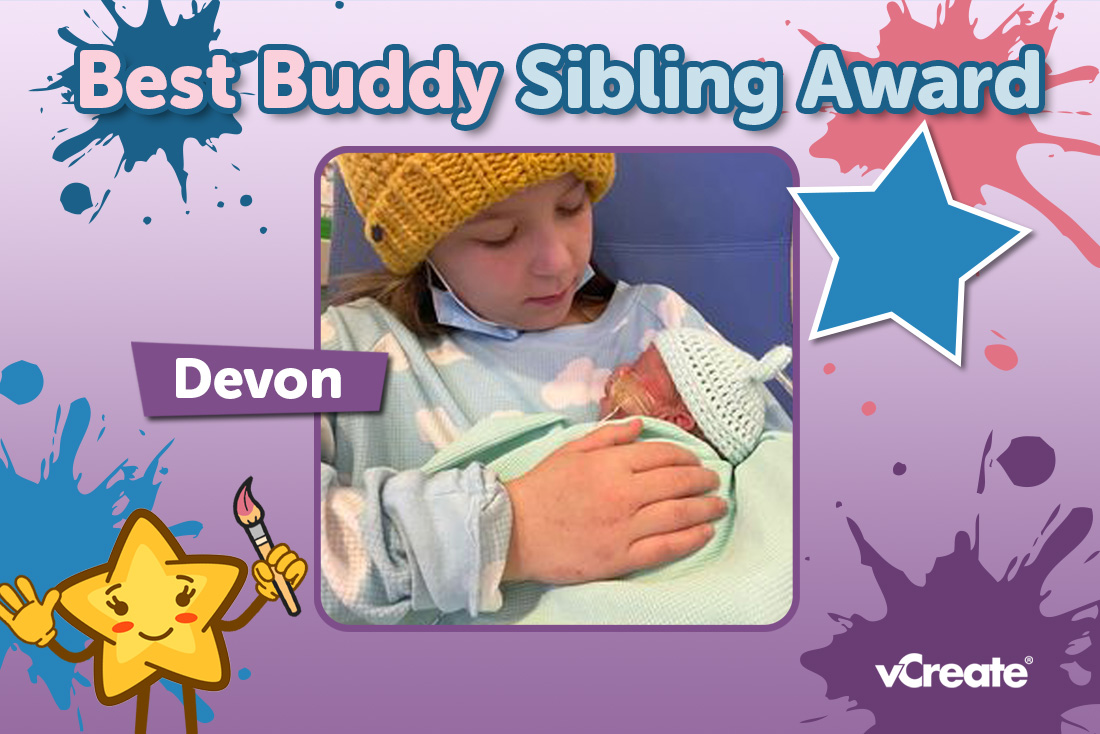 Lindsay has nominated her amazing daughter, Devon (aged 9), for our Best Buddy Sibling Award!
Her baby brother, Maverick, arrived at 28 weeks gestation in October 2022.
"Devon is genuinely the best big sister to Maverick.

Sadly, we lost his identical twin, Harlo, 12 days before his arrival which was devastating for us all.

However, Devon has poured all her extra love into Maverick since the day he was born and acts like a third parent to him!

Devon is the most wonderful help and was always happy to spend hours at the Simpson Neonatal Unit in Edinburgh (where Maverick was cared for).

She would ask so many questions and get involved in his care.

Devon now wants to be a neonatal nurse herself. Just like her Nana was, back in the day!"

Wow, Devon! What an incredible sister you are. Your Mum is very proud of you.
After a 3 month stay in hospital, Maverick is now thriving at 7 months old.
He has just enjoyed his first holiday away to Disney Land in the USA!
Do you know a super sibling?
If you know a brother or sister that has been very brave whilst their sibling has spent time in hospital, send us an
email
with their name, a photo, and why they are so amazing!