20 August 2021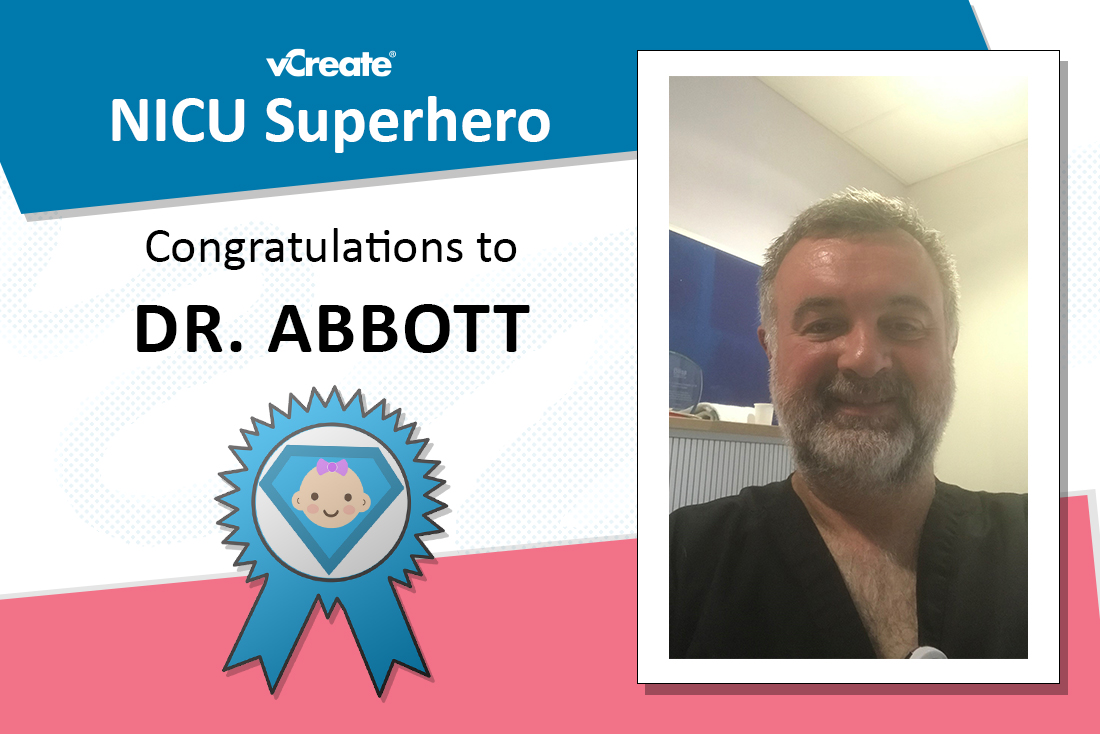 Laura has nominated Dr.Abbott from Royal Stoke University Hospital for our NICU Superhero Award this week!
Laura and her family were so grateful for Dr. Abbott's care when their twin daughters, Katy and Georgia, spent 54 days in the neonatal unit.
This incredible pair are monoamniotic twins and were born at 32 weeks and 3 days gestation.
"The dedication of Dr. Abbott and the entire NICU team at Royal Stoke University Hospital was outstanding.

Without this incredible man and his team, we wouldn't have the lively 4-year-old twins that we have today.

We were lucky enough to be discharged from neonatal checkups by Dr. Abbott himself so we were able to thank him for saving our Katy's life.

As a family and in conjunction with the school where I teach, we are now supporting the UHNM Charity to give something back to the unit that completed our family.

Thank you, Dr.Abbott and your wonderful colleagues!"
Congratulations to Dr.Abbott and the rest of the fantastic team at Royal Stoke University Hospital. Your care and dedication are so important to families like Laura's.
Nominating a NICU Superhero
Our nomination process means that we will be accepting a small number of nominations on a regular basis. Please visit our
Facebook
page as we will post updates about when we are next accepting nominations.