22 January 2021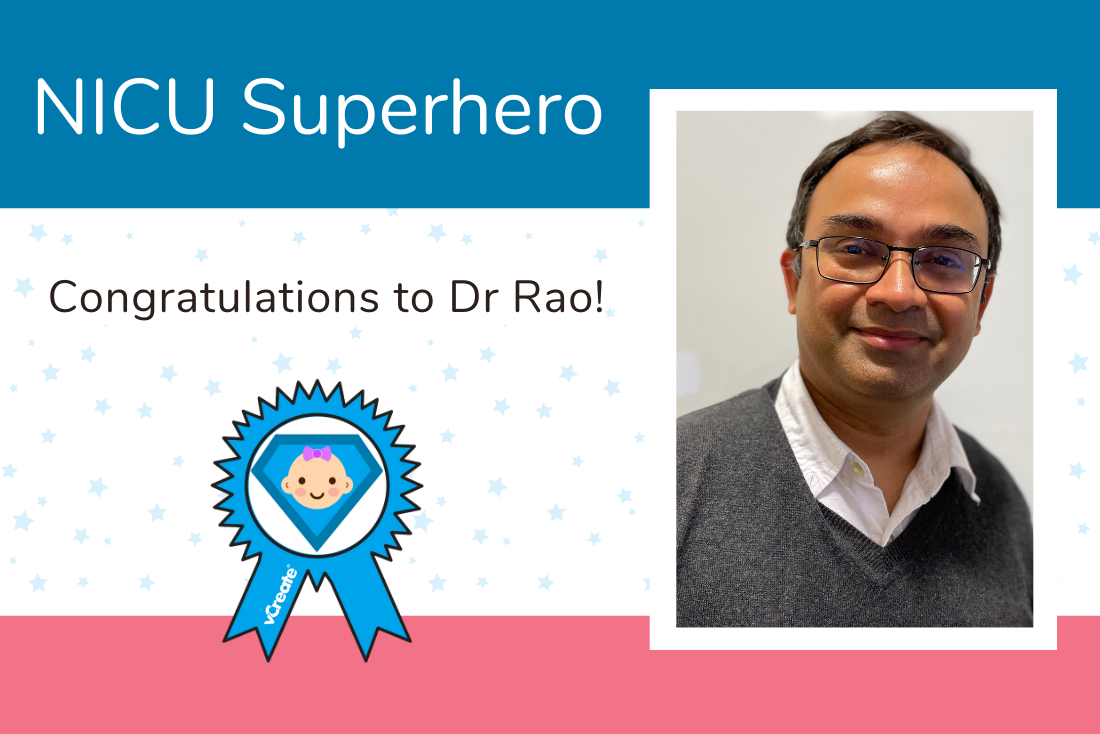 Emma has nominated Dr Rao for our NICU Superhero award!
Emma's son, Jacob, was born at 30 weeks and 2 days gestation and spent 9 weeks in the NICU at Royal Stoke University Hospital.
She wanted to say a special thank you to Dr Rao for his care of her son during their time there.
"Dr Rao provided our little boy with outstanding care to get him on the road to recovery. He not only took care of our baby but also showed amazing care and compassion for us as parents. He made sure we were OK during such a traumatic time.

He was a huge part of our roller coaster journey and went above and beyond for Jacob, providing exceptional care. His passion and dedication for his job were clear from the start.

We will be forever grateful to you, Dr Rao."
Congratulations, Dr Rao! You not only helped Jacob but his parents too during such a difficult time.
Do you want to nominate a NICU Superhero?
If you would like to say an extra special thank you to a special member of the neonatal team, our nominations will be opening again on the
1st of February at 10 am
. Go to our
Facebook
page on this date to nominate your NICU Superhero!