16 April 2021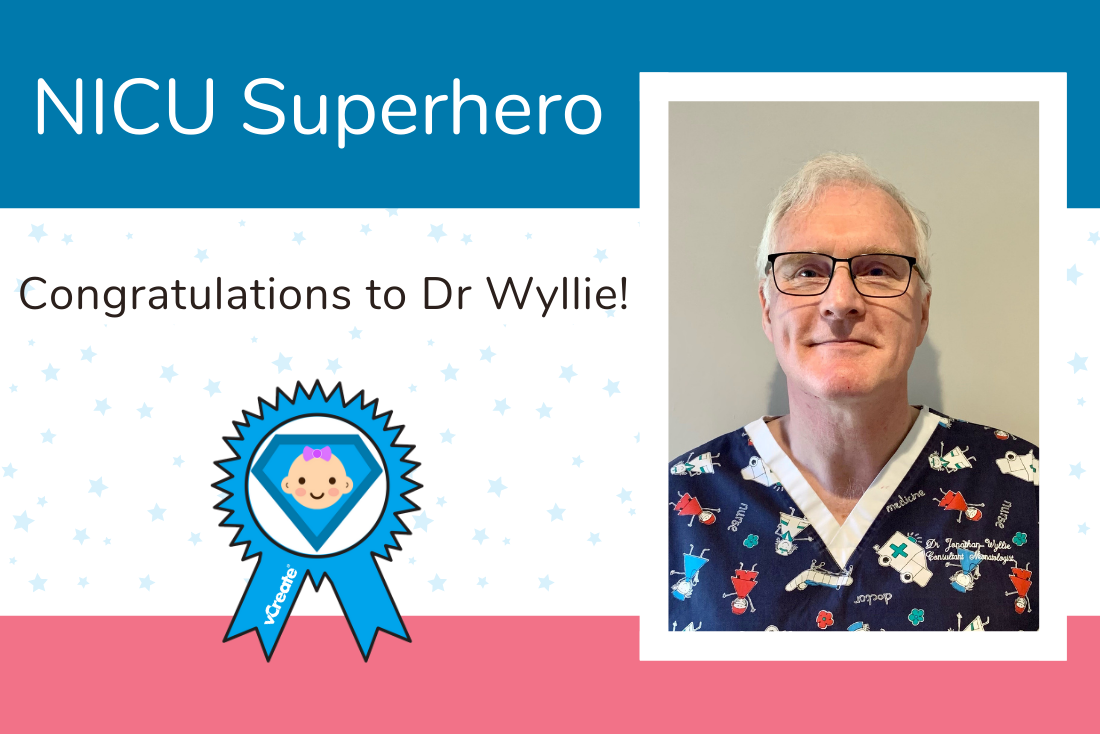 When Carly's son, Oscar, was born at 26 weeks gestation, weighing just 1lb 11oz, he had to spend nearly 3 months at James Cook University Hospital before being transferred closer to home.
During this time, Carly was so grateful for the care that Dr. Wyllie provided for her son, and has nominated him for a NICU Superhero Award!
"Dr. Wyllie was on call the night that Oscar took a turn for the worse. My husband and I were called in and told to prepare for the worst.

When Dr. Wyllie came on shift, he came to comfort us and asked if we would be OK with trying something different (we were out of options by this stage).

Dr. Wyllie disconnected Oscar's ventilator and began massaging his chest. When he had completed the procedure, Oscar was needing less oxygen and could move onto a normal ventilator.

It was like watching a magician at work.

Dr. Wyllie kept a close eye on Oscar and would answer any questions we had. Nothing was a problem for him and he made me and my husband feel at ease. We knew Oscar was in safe hands.

If it wasn't for Dr. Wyllie, I don't think Oscar would be here today. We owe him everything! He saved my son's life."
What an incredible story. Dr. Wyllie, you are a true NICU Superhero! Congratulations and thank you for all the incredible work you and the team at James Cook University Hospital do for parents and patients.
Oscar is now nearly 10 months old and his family are forever grateful to you.
Nominate a NICU Superhero
If you would like to say a big thank you to a member of the neonatal team, keep an eye on our
Facebook
page for details of when our NICU Superhero Award nominations are open!