07 October 2022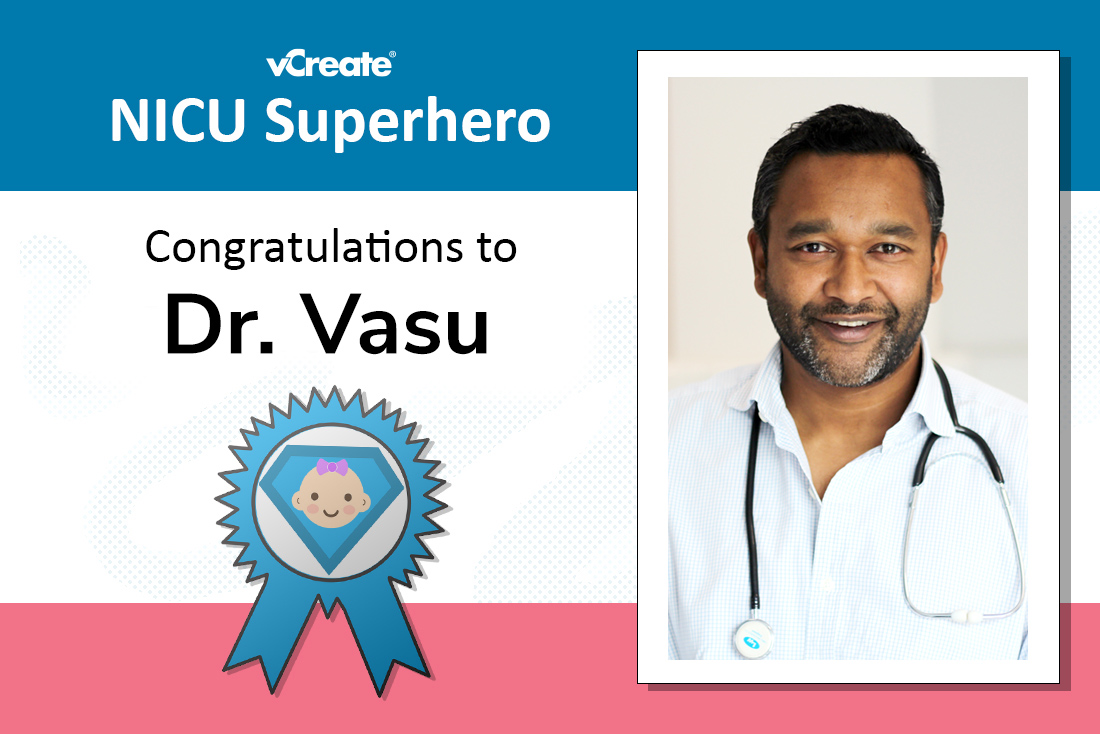 Emma has nominated Dr. Vasu from William Harvey Hospital for our NICU Superhero Award!
When Emma's daughter, Nola-Rose, was born at 27 weeks gestation, weighing 1lb 6oz, Emma was so grateful for the care that Dr. Vasu provided.
"Dr. Vasu was amazing!

I loved how he would explain things to me, even when Nola was in serious conditions.

He knew how to put a smile on my face and would explain things in a way that made sure he did this.

He's just incredible.

If I could, I would nominate all the consultants! They are all amazing.

Thank you for everything."

Congratulations, Dr. Vasu!
Trying to make parents smile even in the hardest times really makes the world of difference to families on their neonatal journey.
Would you like to nominate your NICU Superhero?
Our nomination process means that we will be accepting a small number of nominations on a regular basis. Please keep an eye on our
Instagram
and
Facebook
stories as we will post updates about when we are next accepting nominations.