25 March 2022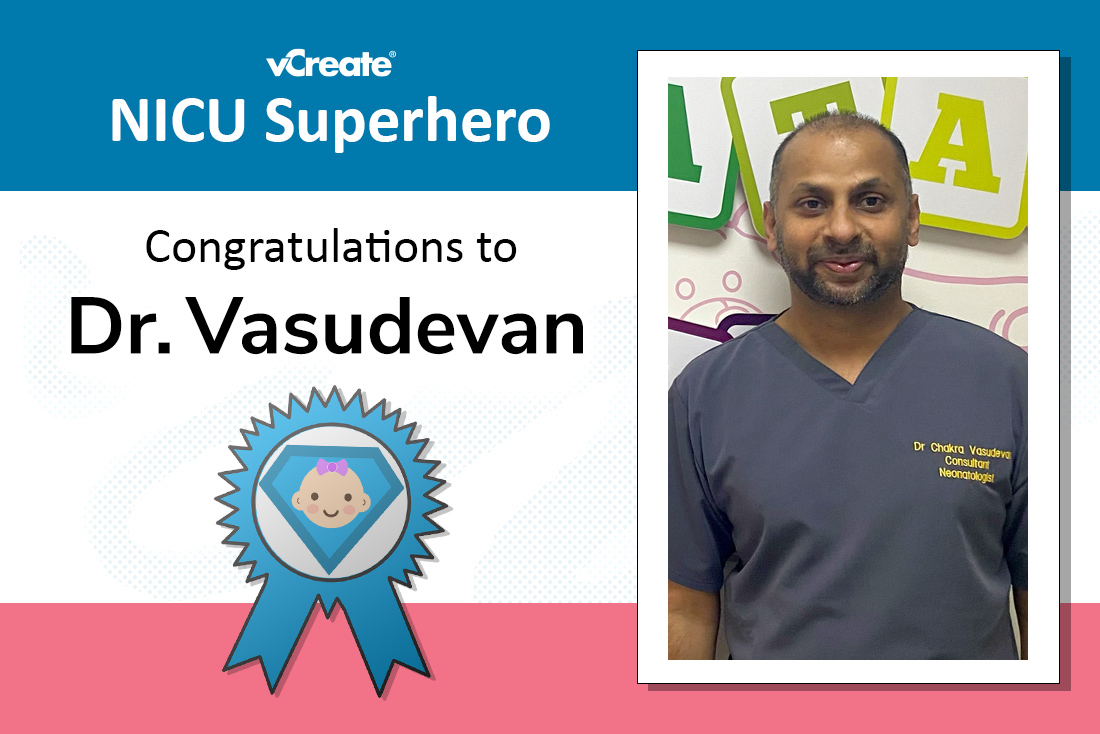 Rebecca has nominated Dr. Vasudevan from Bradford Royal Infirmary for our NICU Superhero Award!
Dr. Vasudevan went above and beyond when caring for Rebecca's son, Toby. When things took a turn for the worse and Toby sadly passed away, Dr. Vasudevan was such a support every step of the way.
"Our son, Toby, was born extremely premature at 23 weeks and 4 days gestation.

He was born in Calderdale Royal Hospital but the NICU there wasn't equipped to deal with Toby's needs. That night, we were transferred to Bradford Royal Infirmary where we met Dr. Vasudevan.

He was just amazing from the start and was so supportive during our time there. After a week, Toby needed surgery, so we moved to Sheffield Hospital for 5 weeks. Eventually, we made it back to Bradford.

Unfortunately, things took a turn for the worse, and Dr. Vasudevan was with us every step of the way. He left work on a Friday evening to have the weekend off and reassured us that if we needed him, staff would call him and he would come back to be with us.

I don't think we had any intentions of calling him, but with the overwhelming situation, we asked him to come and be with us.

He was there within the hour and helped us say our goodbyes to Toby.

We will be forever grateful to him."
This moving nomination highlights how much of a difference you make to parents by going above and beyond, Dr. Vasudevan. Your support is even more important during challenging times.
Congratulations to you for being nominated for our award and keep being the superhero you are.
Would you like to nominate your NICU Superhero?
Our nomination process means that we will be accepting a small number of nominations on a regular basis. Please visit our
Facebook
page as we will post updates about when we are next accepting nominations.