20 September 2023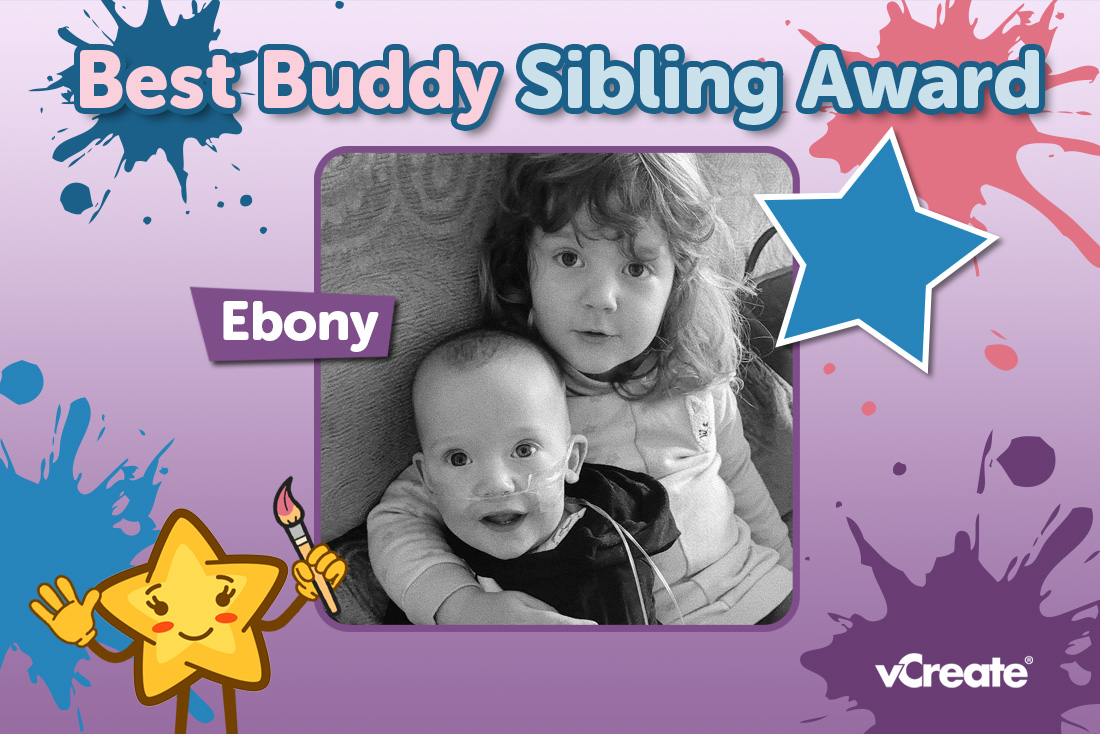 Ebony is receiving our Best Buddy Sibling Award this week!
Lucy has nominated her daughter for our award because she was so brave when her brother, Arlo, was born at 26 weeks and 6 days gestation.
"Ebony is the best big sister to Arlo!

When Arlo was born prematurely, I had never left Ebony before but she adapted to everything so well.

Since Arlo's been home, she's been a star.

She's always getting me nappies, helping me feed him and she always wants to hold him.

He's so content on her and always gives her big smiles.

Ebony loves her brother so much.

I am really lucky to be their Mummy!"
Well done, Ebony!
Your family are so proud of how you coped during a very difficult time.
Arlo is so lucky to have such a wonderful big sister.
Do you know a super sibling?
If you know a brother or sister that has been very brave whilst their sibling has spent time in hospital, send us an
email
with their name, a photo, and why they are so amazing!