07 July 2023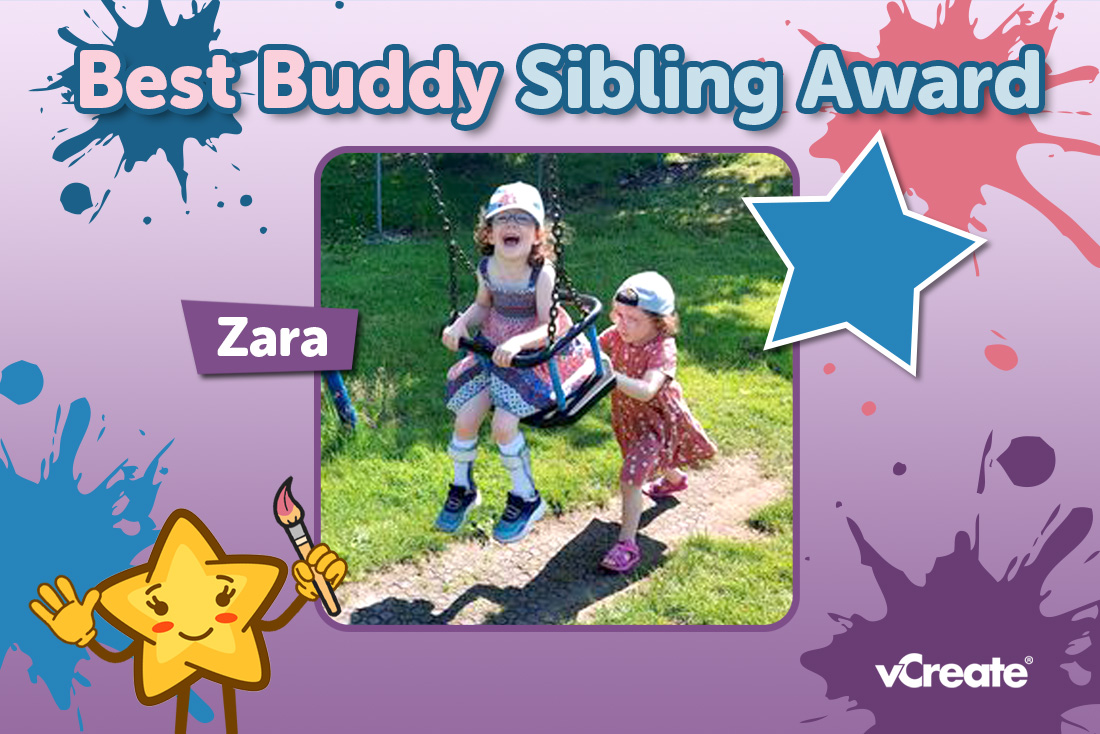 Eilidh has nominated her wonderful granddaughter, Zara, for our Best Buddy Sibling Award.
Zara has just turned 6 years old and has proved to be an amazing sister to Hope. Hope is 7 years old and has Cerebral palsy.
"Zara is always there for Hope and helps her with so many things.

She takes off her splints, helps her with her walker or pushes her in her wheelchair.

It's not always easy when you have a sibling with a disability but these two are always there for each other.

They are often mistaken for twins!

They are my world."
Well done, Zara!
Your Granny is so proud of you and the incredible sister you are to Hope. Hope is so lucky to have such a caring sister!
Your certificate and goodies are on the way to you.
Do you know a super sibling?
If you know a brother or sister that has been very brave whilst their sibling has spent time in hospital, send us an
email
with their name, a photo, and why they are so amazing!