01 June 2018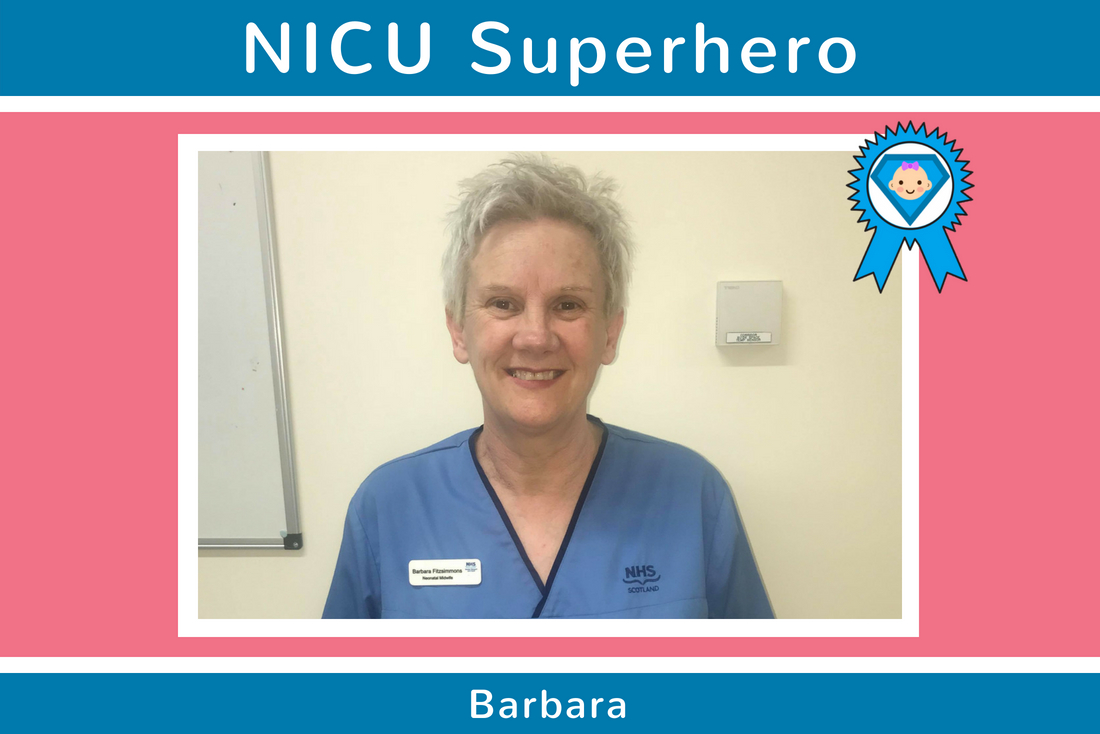 Our search to find the nation's NICU Superheroes continues as this week, Elizabeth and Garry Whitehouse share their nomination.
Elizabeth and Garry's daughter, Lucy, was born prematurely at 23 weeks and 4 days, weighing only 575g. She spent a total of 161 days in the neonatal unit at the Queen Elizabeth University Hospital, Glasgow. Mum, Elizabeth, says: "Some days were extremely stressful and some strangely wonderful". Here she tells us more about their experience as a family and shares her thoughts on the nursing team who helped them during their neonatal journey.
"We would like to nominate many of the nurses who looked after our little girl Lucy. There were so many who cared for her because she was in the unit for so long. Many members of the team were involved in Lucy's care because she had to be constantly resuscitated. At times we just didn't know what the next hour was going to bring but we felt supported and in good hands. Along with the tense and worrying moments, the team were also present and involved in creating some of our best memories, such as seeing videos of Lucy in her first clothes, and helping us bathe her for the first time.

If I was going to choose one nurse, it would be Barbara Fitzsimmons.

Barbara was the nurse who was looking after Lucy the first time I visited the Neonatal unit. We had come down from the ward at 1am, still completely terrified of all the machines, different lights and noises and Barbara was Lucy's nurse that night and was so kind and helpful. She explained everything that was going on around our tiny baby and answered all the questions we had. We were always happy when we saw that she was going to be one of the nurses in the room, as were other parents we spoke to. Everyone just loves her. She is amazing!"
All neonatal unit staff are wonderful, but if you would like to give a shout out to someone who you think is extra special, please do get in touch. We're asking parents to drop us a brief note with the name of the NHS staff member they're nominating, why they're nominating them and which hospital they work in to
parents@vcreate.tv
, or send us a direct message via
@vCreateNeonatal
on Facebook.
To help encourage more parents to come forward and share their thanks, we've designed a
poster
that staff can print out and display in their units so that more parents can learn about the NICU Superhero campaign. Staff that are nominated for the award will receive a special
NICU Superhero rosette
, a certificate, and be in with a chance of winning 'NICU Superhero of the Year.'