19 November 2021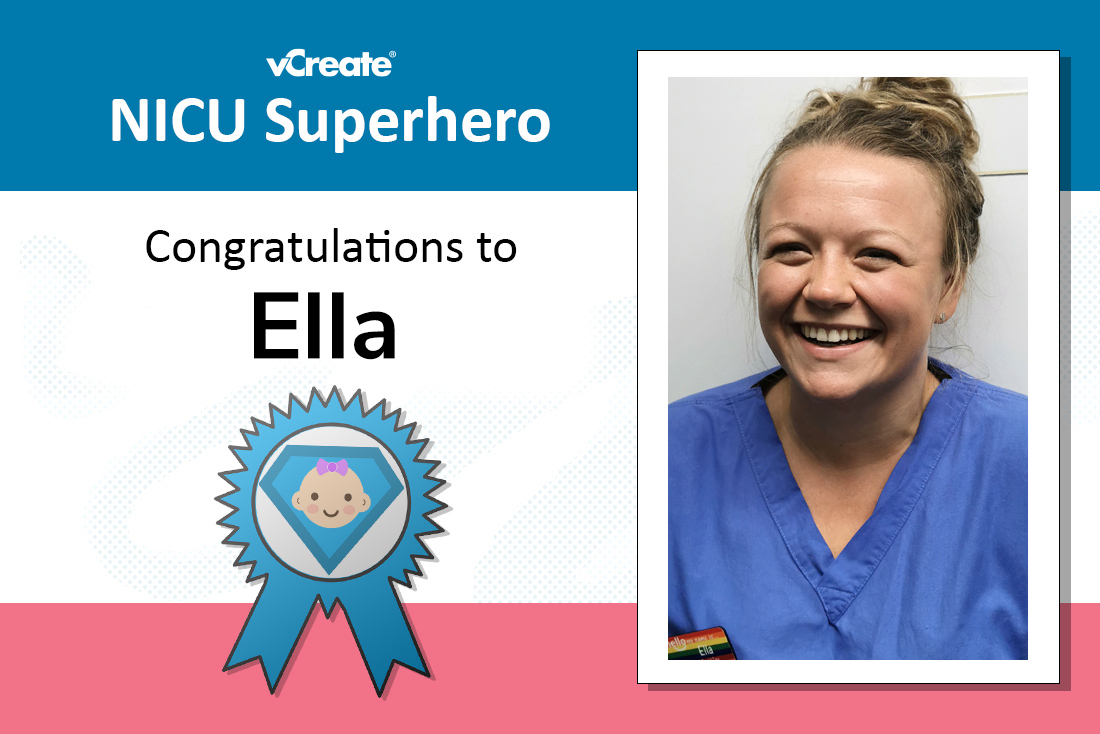 Michelle has nominated the wonderful Ella from Trevor Mann Baby Unit in Brighton to be crowned NICU Superhero this week.
Ella was such a support to Michelle and her husband when their twins, Archie and Ava, were born at 24 weeks gestation.
"Ella is a truly special nurse.

Our twins were admitted to Trevor Mann Baby Unit after previously being at another hospital for 10 weeks. I was honestly terrified. We had built up a relationship and trust at the initial hospital and I was scared but I needn't have worried!

Ella is unbelieveably kind, friendly, compassionate and personable all whilst being a complete professional.

She has such a lovely way about her that puts you at ease and the love she shows the babies she cares for is really special.

Ella goes above and beyond and prides herself on thinking aboutside the box.

One day, Ella arranged for me to surprise my husband by wheeling my son's cot into his sisters ITU so we could sit next to one another and have cuddles altogether. This is a memory I will cherish forever.

She thinks of the little things that make the biggest difference to families in the neonatal unit. We have been unfortuante enough to have spent ten months in five different NICUs and Children's Hospitals and I can honestly say that Ella is in a league of her own. She has a heart of gold and made our journey so much easier.

Ella has left a very big mark on our hearts and she is an assett to Trevor Mann Baby Unit."
Wow, Ella. What wonderful words to have said about you. Congratulations! The way you go above and beyond for families stays with them forever.
Nominate a NICU Superhero
Keep an eye on our
Facebook
page for more information on when our nominations will be opening up again!