13 November 2020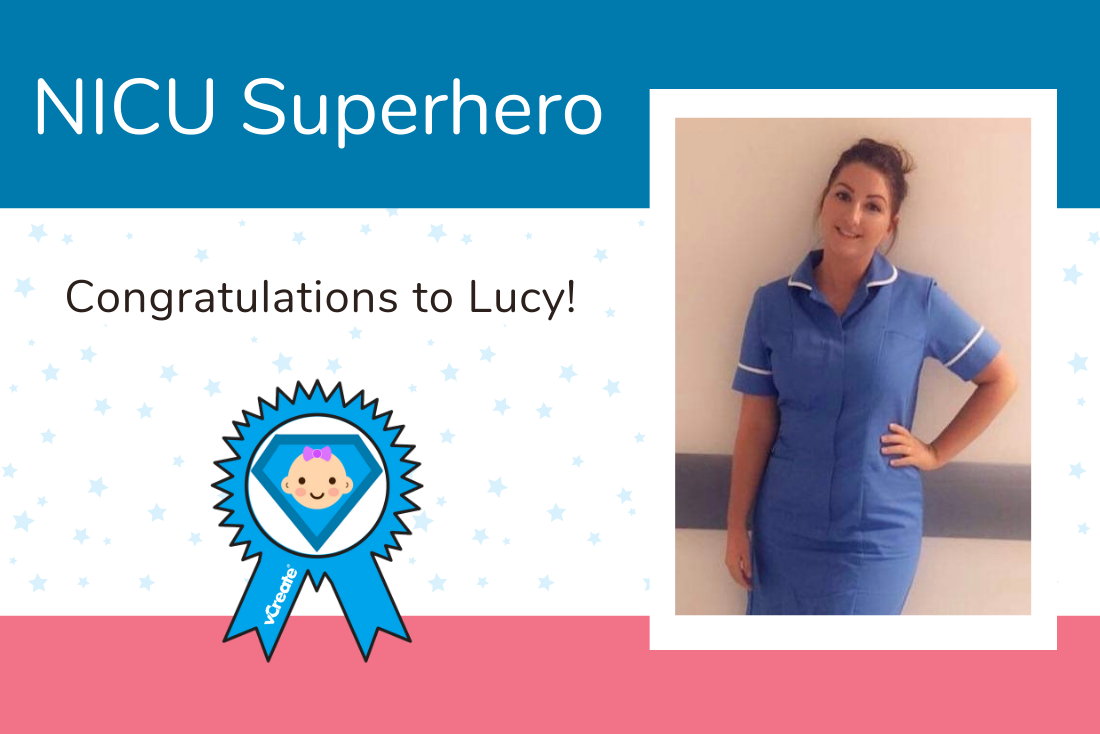 Today's NICU Superhero is awarded to Lucy Parkinson from Royal Stoke University Hospital!
In May of this year, Ellie Smith's son, Jackson, was born at just 24 weeks and 5 days gestation. He spent 131 days in the NICU unit at Royal Stoke University Hospital, and Ellie wanted to thank all of those who looked after her baby during these months. In particular, she wanted to say a special thank you to neonatal nurse Lucy Parkinson by nominating her for our NICU Superhero award:
"Lucy was amazing when my son, Jackson, was in the NICU. She is so thoughtful and caring. She always goes the extra mile whilst giving the best nursing support. Lucy was not only great with Jackson but also with me as a Mum. She was an incredible support to me and happy to answer any questions I had about aspects of his care.

I always felt reassured when Lucy was looking after Jackson as she did such a fantastic job of loving my baby when I couldn't be there and for that I will be eternally grateful. I know Jackson will miss you lots, we both will!

Thank you so much Lucy, you really are a special person."
Jackson was discharged and able to go home for the first time on the 8th of October, and is settling into life at home really well.
Congratulations to you, Lucy! It is lovely to hear how your love and support has helped Jackson and had such a lasting impact on his family.
Would you like to nominate your NICU Superhero?
Our new nomination process means that we will be accepting a small number of nominations on a regular basis. Please visit our
Facebook
page as we will post updates about when we are next accepting nominations.