23 July 2021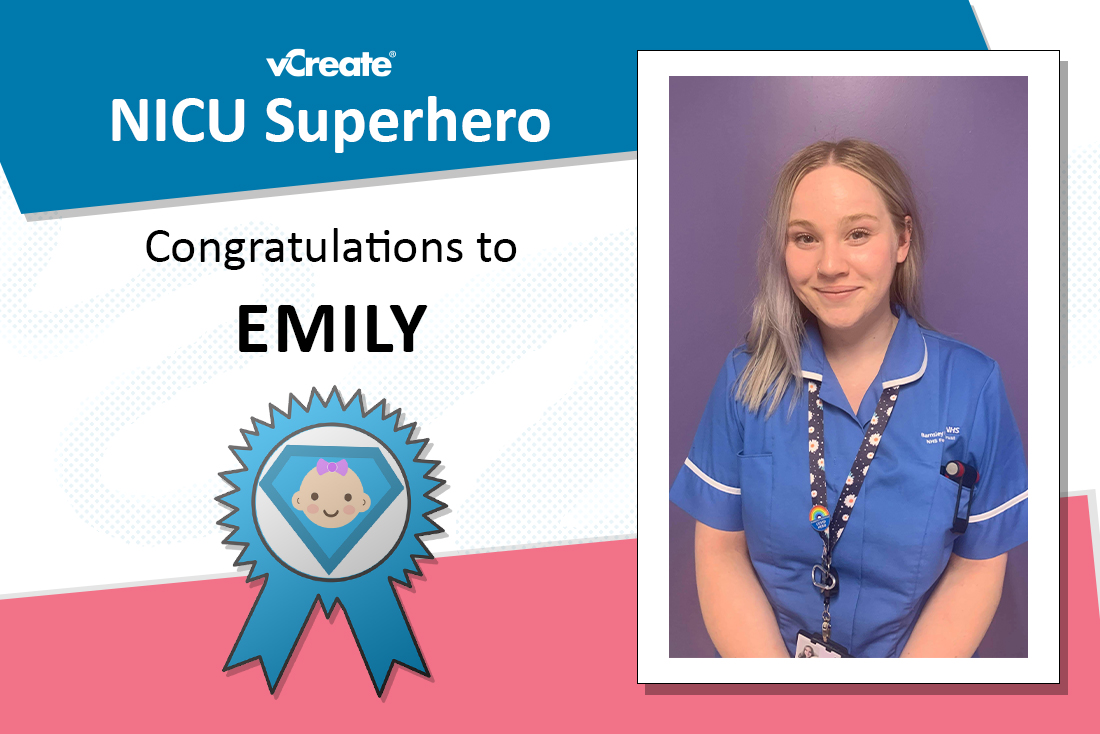 When Leah's daughter, Joanie, was born at 35 weeks gestation weighing 4lb 8oz, Leah was so grateful to have the wonderful Emily caring for her little girl.
"Emily looked after Joanie 90% of the time she was on shift. When Joanie was having bad days, Emily knew it was hard for us to leave her.

Emily made sure she sent vCreate messages to let us know things were getting better during the night.

It was so hard not being able to feed my baby or cuddle her when I wanted but Emily made everything easier. Not only by looking after Joanie, but by caring for me too.

She made sure I would eat, drink and she even helped me with my injections.

I honestly can't thank Emily and the team at Barnsley Hospital enough."

Congratulations, Emily! Your care for both Joanie and Leah was out of this world and made all the difference during an unimaginably difficult time.
Joanie is now 5 months and medication-free. Go Joanie!
Nominating a NICU Superhero
Our nomination process means that we will be accepting a small number of nominations on a regular basis. Please visit our
Facebook
page as we will post updates about when we are next accepting nominations.