25 November 2022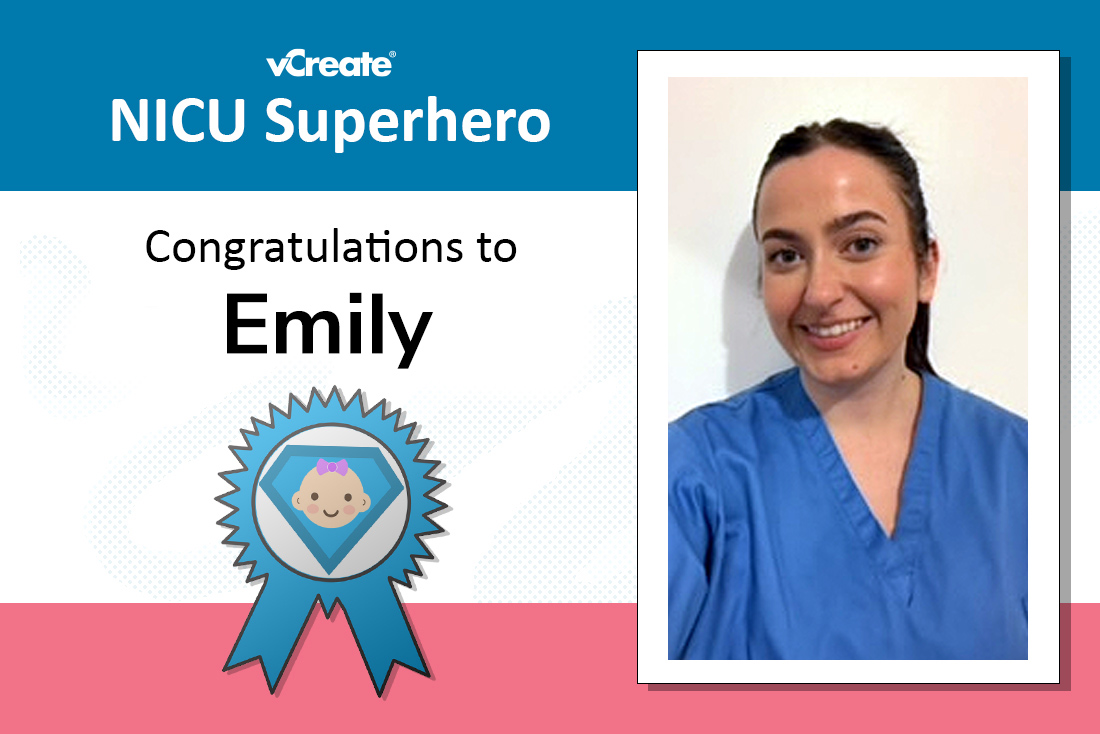 Linsey has nominated the wonderful Emily from West Cumberland Hospital for our NICU Superhero Award!
During Linsey's son, Luca's, neonatal stay, Linsey was so grateful to Emily for her bubbly personality and smile.
"At 20 weeks gestation, we were told that there was very little fluid around Luca and we were given a 50/50 chance of survival. This was devastating news.

I was transferred to the Royal Victoria Infirmary in Newcastle (Over 2 hours from home) where I spent 6 weeks on bed rest. At the onset of labour, I was told there were no cots available in NICU so was transferred to Sunderland Royal Hospital.

At 29 weeks, I gave birth to Luca who spent 12 days in the neonatal unit there. Luca was then transferred to our local hospital, West Cumberland Hospital, where we met Emily.

Emily went above and beyond to care for my son and was a great support to my husband and me.

She made me a hand-drawn birthday card for my birthday which I celebrated whilst we were in the SCBU. She also decorated our room with balloons and dressed Luca in an 'I love Mummy' sleepsuit.

These were little gestures that meant the world to me.

I was woken up to a vCreate video of Emily singing happy birthday with my son for me.

It melted my heart and is something that I will treasure forever.

Emily doesn't know how amazing she is!"

Congratulations Emily! What a moving nomination. Your small and personal gestures for families don't go unnoticed and mean the world to them.
Would you like to nominate your NICU Superhero?
Our nomination process means that we will be accepting a small number of nominations on a regular basis. Please keep an eye on our
Instagram
and
Facebook
stories as we will post updates about when we are next accepting nominations.