26 April 2019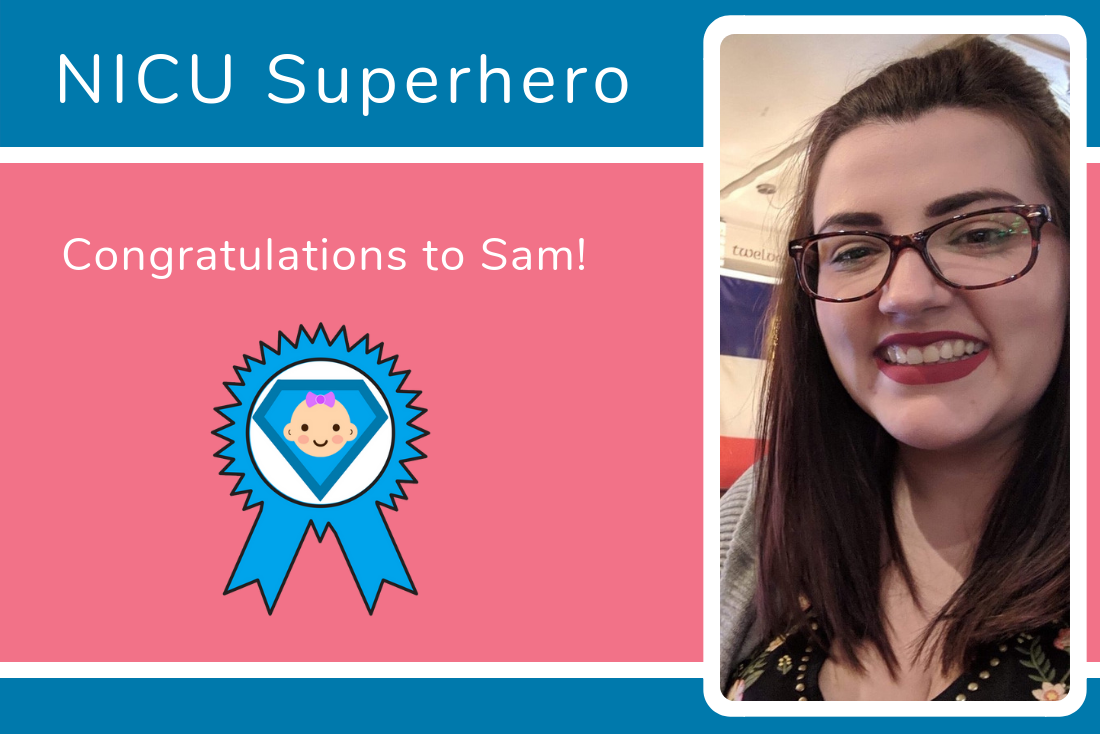 Our NICU Superhero award recognises the hard work and dedication of those caring for the most vulnerable of us, poorly or premature babies in neonatal units across the UK. All nominations received are from the parents of these babies, having experienced first hand just how incredible neonatal staff are.
Today's nomination for our award comes from Arlo's mum and dad, Emma and David. They have nominated Neonatal Nurse Sam Lang from the Royal Hospital for Children in Glasgow, here Emma tells us what makes Sam so special:
"We'd like to nominate Sam as she is unbelievably amazing at her job! For the last 3 days, Sam has been looking after our boy Arlo and the last 3 days have been the first time since Arlo's arrival that I have properly felt like a mummy to my boy.

I've always had a special bond and strong connection with my son since day one, but I've always struggled with the fact I can't do much for him. But with Sam's help, I can proudly say I've learned to dress my boy in his first proper outfit, making sure his stoma bag and wires were all sitting correctly. I've learned to empty his stoma bag and I've also learned to lift my boy in and out of the incubator when we are going to be having cuddles. I've never felt more encouraged or such a big part in our boy's care than I have the last few days, and for that I will be forever grateful.

In between looking after Arlo, Sam also found the time to get him a new incubator, arrange all his clothes, collect us little milestone cards for each thing we have achieved. She informed us about the HUGG meeting which was so helpful to us and made us feel confident. She was always checking we were ok and it's like she was our friend too. Sam always made the time to ask how our daughter Olivia was also, and that's a big thing for us. Sam is honestly such a fab nurse and deserves recognition. Our superhero for sure."
Well done Sam and thank you to Emma and David for their nomination, we'll get Sam's certificate and rosette sent out to her asap!
Would you like to nominate someone for our NICU Superhero award?
To give a special shout out to your NICU Superhero, drop us an
email
, or send us a direct message via our
Facebook
or
Twitter
pages. All those nominated will receive a special
NICU Superhero rosette
and certificate!