07 May 2021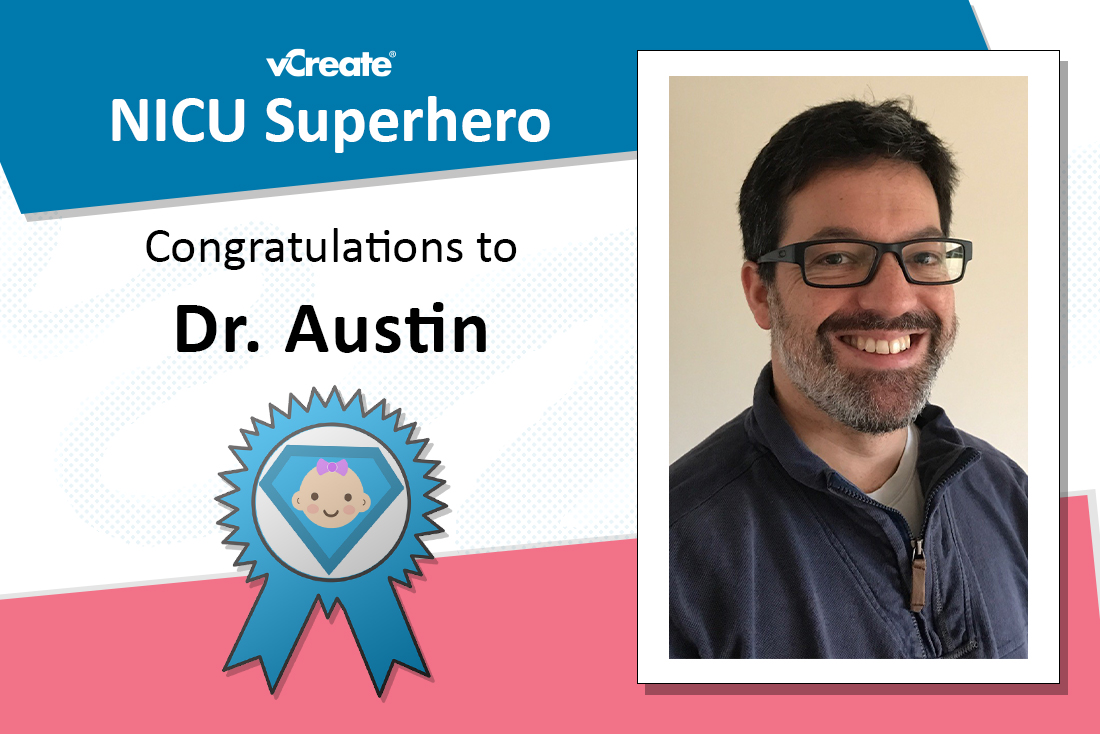 Dr. Austin from Addenbrooke's Hospital has been nominated for our NICU Superhero Award by Emma. Dr. Austin was the lead consultant when her full-term son, Felix, was admitted for cooling after suffering Grade 3 HIE.
"The prognosis for our son's long-term health was not (and still is not) good. He has severe lifelong physical and intellectual disabilities. Somehow, Dr. Austin always managed to be honest without being harsh or scaring us.

It was incredible how available Dr. Austin was to us, in the daytime or evening. He answered every question we had with honesty and kindness and helped us see a way into the future.

We have had a lot of good Doctors, but Dr. Austin will always hold a special place in our hearts.

He took care of us as a family, not just our son, at some of the darkest times."

What an impact your care has had on Emma's family - and others in similar challenging circumstances! Congratulations, Dr. Austin. Families like Felix's are forever grateful for your honesty, compassion and kindness.
Nominate a NICU Superhero
If you would like to say a big thank you to a member of the neonatal team, keep an eye on our
Facebook
page for details of when our NICU Superhero Award nominations are open!