08 November 2019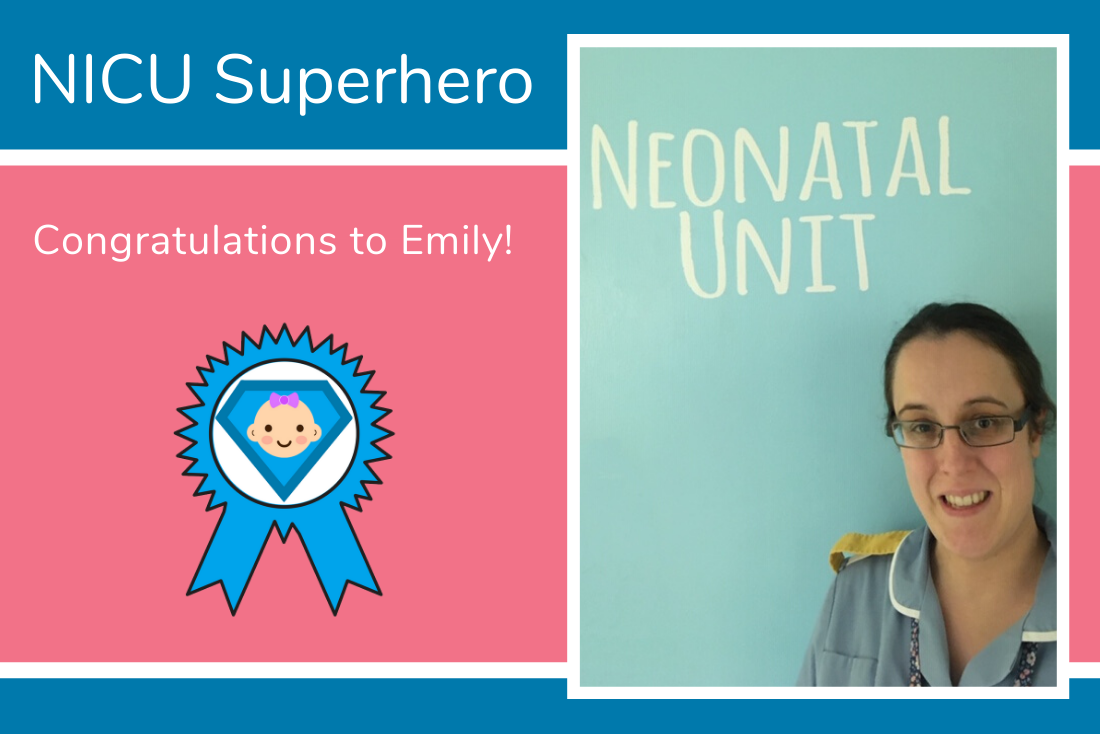 Emma Harding's son Charlie was born prematurely at 29 weeks and 4 days gestation, and spent 7 weeks in the neonatal unit at the Princess Anne Hospital in Southampton. It was there that Emma met her NICU Superhero Emily Boylett, here's why she chose to nominate Emily for our NICU Superhero Award:
"I wish to nominate Emily Boylett at the Princess Anne Hospital in Southampton for her care and support on the unit. Without Emily, I wouldn't have been as strong as I was when it came to expressing for our preemie Charlie, and her continued support when we decided to stop breastfeeding and move to bottle feeding was beyond anything I expected.

She saw me cry numerous times and reminded me how amazing we were doing and how amazing Charlie was. Her incredible smile and kindness always put us at ease and she was a joy to be around.

Charlie absolutely adores Emily and we love seeing her when we visit the unit with donations. She is also a wonderful friendly face at the neonatal coffee mornings.

Emily was also a preemie herself in the Princess Anne many years ago, and has an understanding of all of the families' journeys like no other."
Congratulations to Emily and thank you Emma for sharing your story. As Emma said, Emily was herself born prematurely, so we asked her about how her experience had affected her and she told us:
"I spent the first 5 months of my life in hospital. I now work where I was born and love to be able to give something back and be able to look after babies just like me."
We're sure that other parents of premature babies will find these inspiring words to be of great comfort.