28 August 2023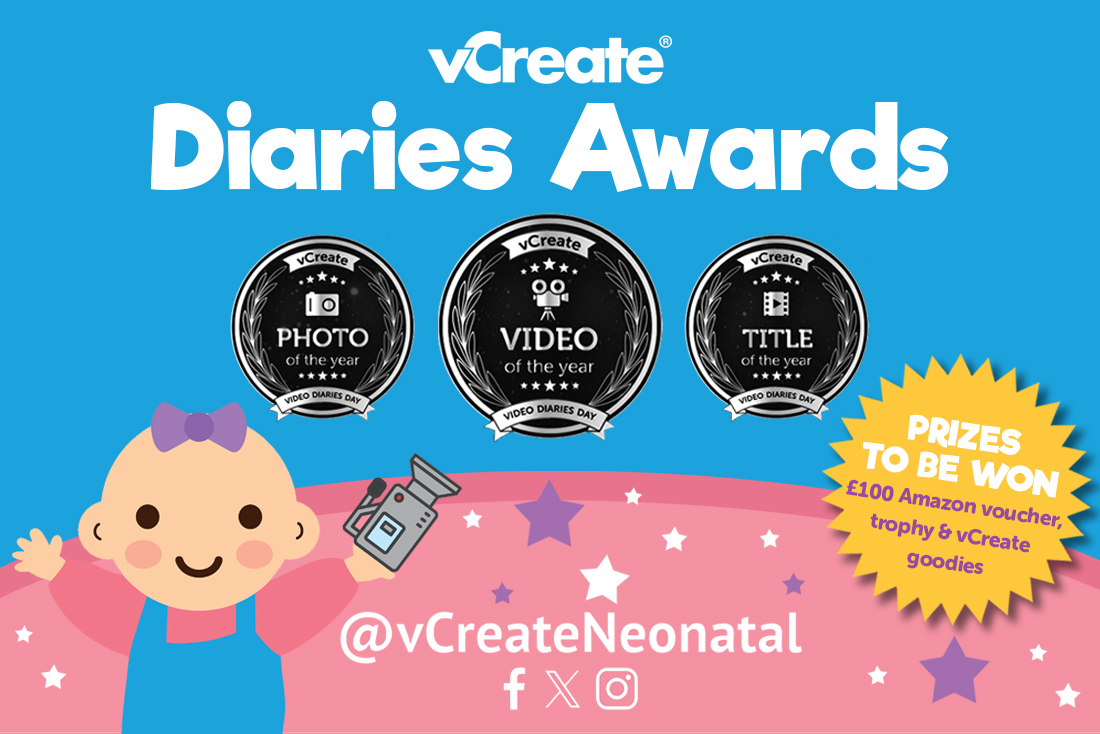 We are thrilled to announce that our vCreate Diaries Awards are back and open to enter!
This year promises to be bigger, better, and more heart-warming than ever as we get ready to host the first ever digital awards evening on
September 14th
!
Parents and carers can now nominate their favourite vCreate photos and videos for these categories:
🏆
Video of the Year
🏆
Photo of the Year
🏆
Title of the Year
Entering is easy! To showcase your little one's journey and give the incredible clinical teams the recognition they deserve, simply
email
us attaching your chosen photo and/or video along with the following information:
✔️ Y
our name (as the nominee)
✔️
Your baby/child's name
✔️
The unit who cared for your little one
✔️
The category/ies you wish to enter
✔️
What the photo\video meant to you

Please note, you must have permission to share this image. We ask that only parents and carers submit nominations or seek express permission from caregivers.
What are the prizes?
Both parents and clinical teams have the chance to walk away with some fabulous prizes, including trophies, Amazon vouchers and vCreate goodies!
Entries will close at midnight on Friday 8th September.
Tune in on the evening of Video Diaries Day, Thursday 14th September, to catch the winning announcements and some special guests.
Keep a close eye on our social media for the link to join us.
We can't wait to see your precious photos and videos!