13 July 2018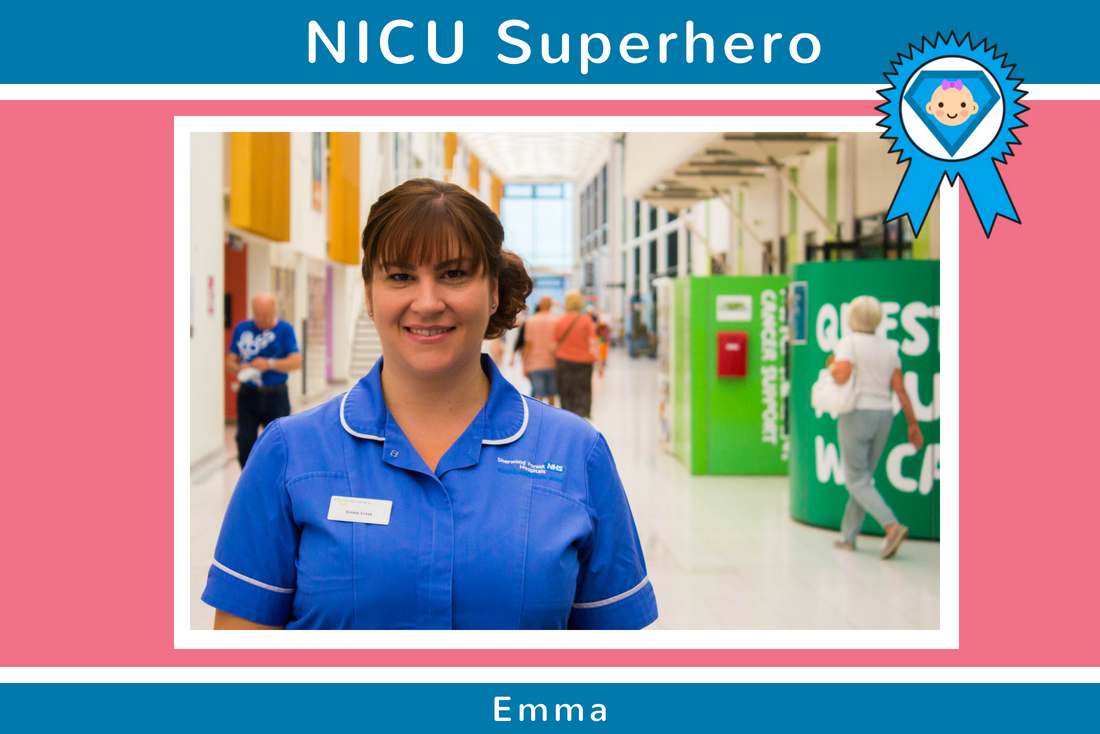 This week our nominated NICU Superhero is from the neonatal unit at
King's Mill Hospital
. Mum, Jade O'Mahony, nominated nurse Emma Cross, here she tells us why.
"My baby boy, Euan, was born prematurely at 30 weeks and 5 days on 20th December. As time passed and the days were edging closer to Euan going home, I became poorly, and I thought I was really going to be ill and not be able to care for him. Eventually I was diagnosed with anxiety.
Fortunately, I had the support of Emma on the unit, she spoke with me about how the medication might affect me with my anxiety, so I knew what to expect, and it really helped to get all my concerns out and just be super honest with her. Emma really was a true mother figure in the unit and was an absolute hero to me, not judging me and understanding how everything affected me after my traumatic pregnancy, and my issues struggling with a baby on NICU. She is the kindest, sweetest and most genuine person I've met in a very long time. I honestly feel she deserves everything in life and more!
I would also like to add that she even helped my partner with advice when he damaged his arm after a fall and recommended where to go to be seen. Honestly, no words can describe how thankful I am for Emma; I really want her to be recognised for all the hard work she puts into her daily role as a NICU nurse. Please pass on my sincere thanks and lots of love from me, my partner Dale and our beautiful son Euan. xxx"
Congratulations Emma and thank you to Jade for sharing her nomination with us. If you'd like to share who your NICU Superhero is, please drop us a message at
parents@vcreate.tv
, or contact us via our Facebook page
@vCreateNeonatal
.
NICU Superheroes receive a special
NICU Superhero rosette
, a certificate, and have the chance to win 'NICU Superhero of the Year.'
A note to staff
We've designed a
poster
that you can print out and display in your unit so that more parents can learn about the NICU Superhero campaign, so print away!