15 March 2023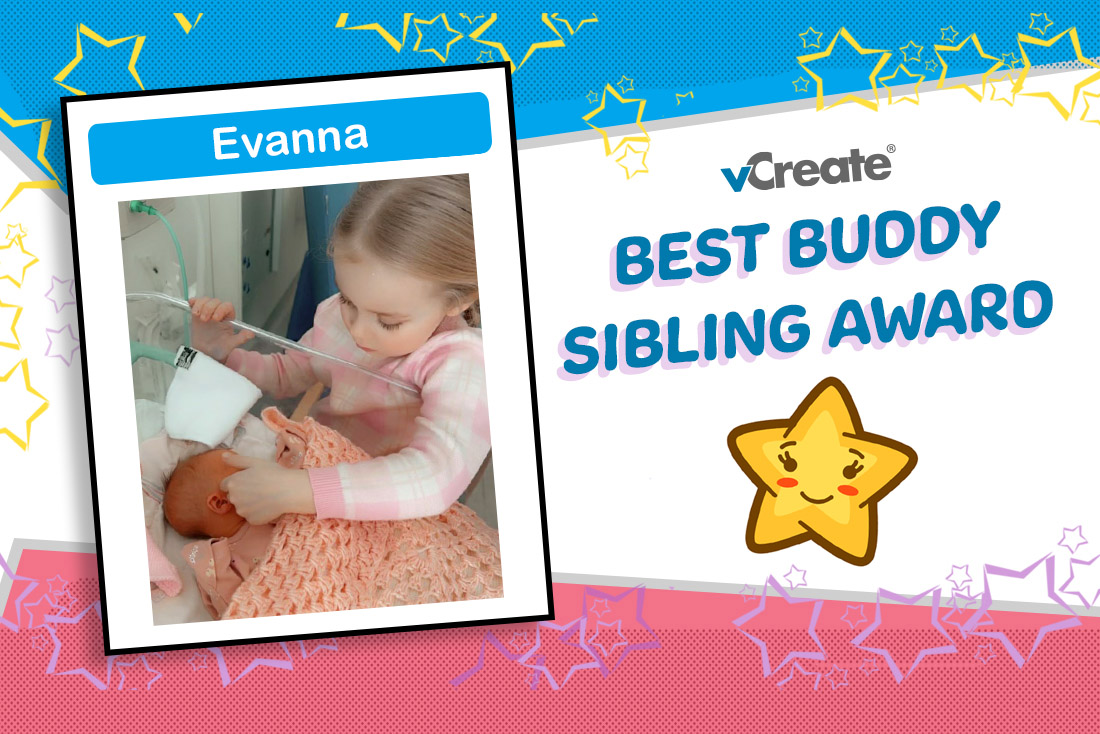 Evanna (5) has been nominated by her Mum, Stefanie, for our Best Buddy Sibling Award.
After becoming a big sister for the first time, Evanna's Mum wants to let her know how proud of her she is.

"Evanna's sister was born 5 weeks early, so Evanna and I had to spend time apart.

Evanna isn't used to being away from me and she has dealt with it all really well.

She visits her sister in hospital and gives her the best cuddles and kisses.

I'm so proud of how she has coped with the whole situation. This has helped me massively and reassured me not to worry too much about her feeling left out or upset.

Evanna is a superstar and the best big sister in the world!"

Well done, Evanna.
You have coped with a difficult situation really well. Your sister is lucky to have such a brave sibling to help take care of her.
Your certificate and goodies are on the way to you!
Do you know a super sibling?
If you know a brother or sister that has been very brave whilst their sibling has spent time in hospital, send us an
email
with their name, a photo, and why they are so amazing!