25 January 2023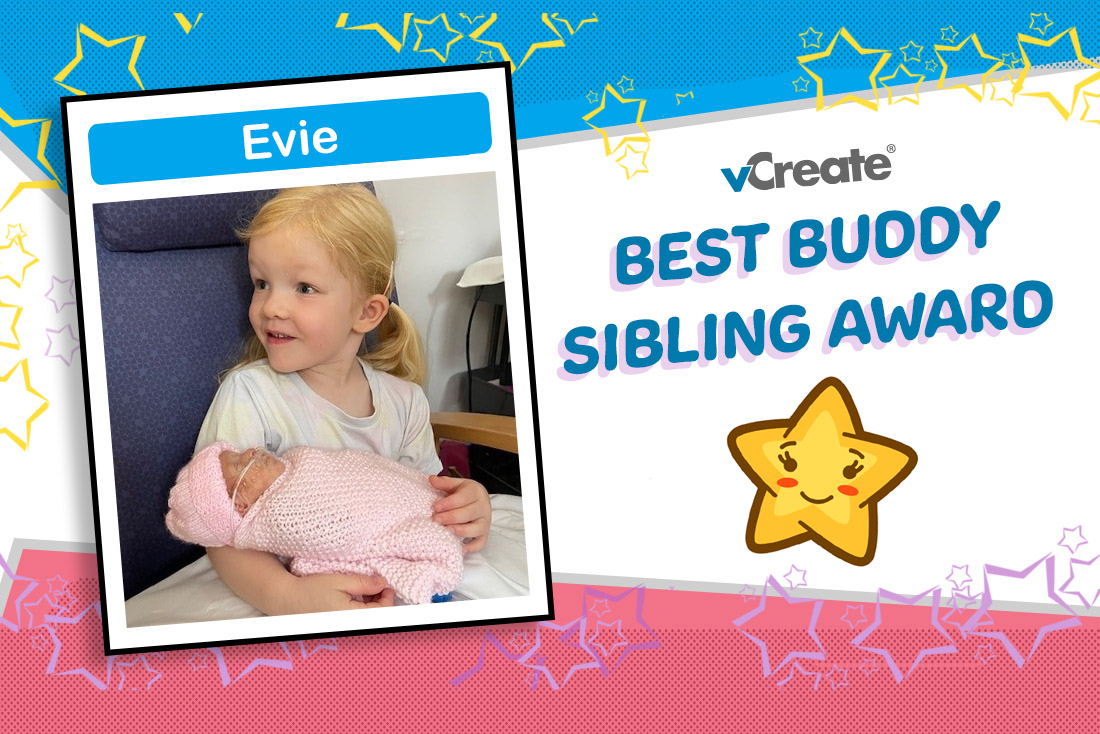 Rebecca has nominated her extremely brave daughter, Evie, for our Best Buddy Sibling Award!
Evie's brother, Isaak, was stillborn in January 2020 and then her little sister, Elena, was born 13 weeks early in May 2022. Evie has been so incredibly brave during these times.
"Evie has been through so much but is an amazing big sister to both Elena and Isaak. Elena finally came home after 13 weeks and Evie is so lovely with her. Evie loved having her first hold!"
Well done for being so brave and such a wonderful big sister, Evie!
Your certificate and goodies are on the way to you.
Do you know a super brother or sister?
If you know a brother or sister that has been really brave whilst their sibling has spent time in hospital, you can nominate them for our award. Send us an
email
with a photo of them, their name, and why you would like to nominate them.