13 September 2017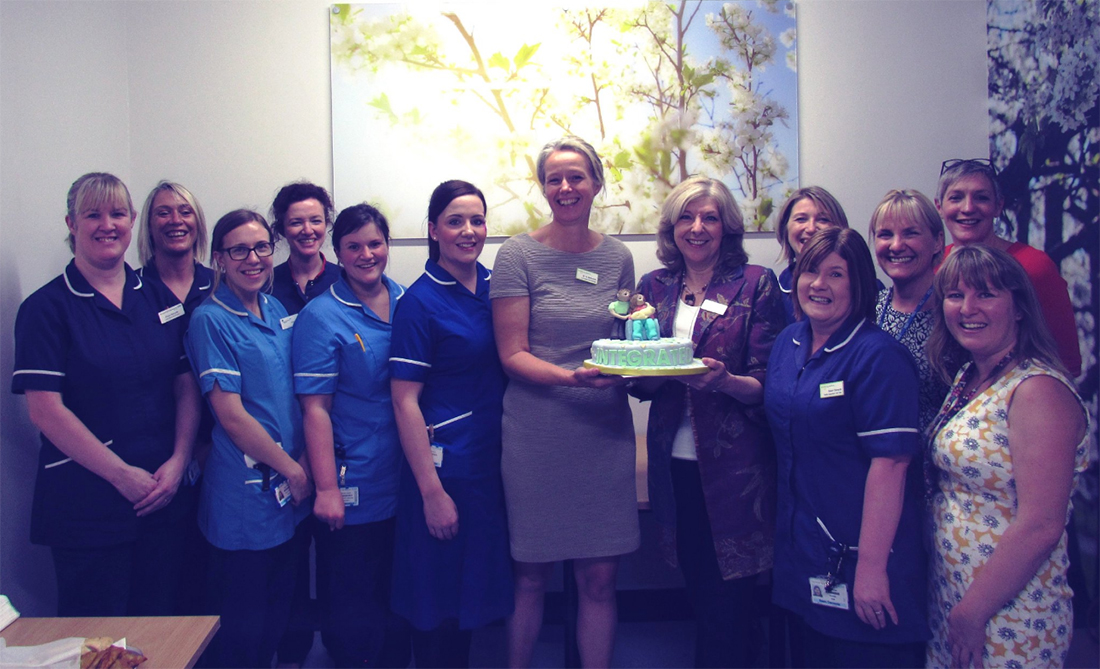 This week marks the launch of family integrated care (FICare) at the surgical Neonatal Intensive Unit (NICU) at Leeds General Infirmary. Families and babies attended a launch party at the unit, with 3.5 year old Laiba Ali cutting a FICare-themed celebration cake.
The aim of the family integrated care programme is to encourage and empower parents to take control of their baby's care whilst their baby is in the neonatal unit, and research has shown that this can lead to earlier discharge, better breast-feeding rates and less need to visit GPs after discharge.
Dr Liz McKechnie, Consultant Neonatologist, said: "We're thrilled to have launched family integrated care in the NICU at LGI; with this new programme in place, parents of premature babies will be able to take more of an active role in caring for their child in the neonatal unit and this is beneficial for the parents' wellbeing, as well as helping babies' development."
The newly launched service aims to replicate the success of the Family Integrated Care Programme at St James's University Hospital, also in Leeds, that sees parents being given coaching on how to care for their babies, including taking regular observations, giving medication and day-to-day activities like feeding and changing.
The move to family integrated care involves a big change in working methods, because the traditional model of caring for premature babies involves nurses and doctors doing most of the care for the baby; however, this can lead to parents feeling isolated and without adequate time to bond with their baby. FICare helps parents form strong bonds with their baby more quickly and reduces anxiety because they feel more involved. In addition, the parenting skills that they learn in the neonatal unit will help them to feel more confident about caring for their baby at home.
When asked about future plans for the Leeds Neonatal Service, which is based at two hospitals – Leeds General Infirmary (LGI) and St James's University Hospital (Jimmy's), and cares for 1800 babies each year, Liz said: "We will continue to embed FICare across both sites, and ensure that it is ingrained into the culture of how we provide care for our patients and their families. We are also in the process of working with other NHS trusts to share our experiences and help improve neonatal care across the country."