20 July 2023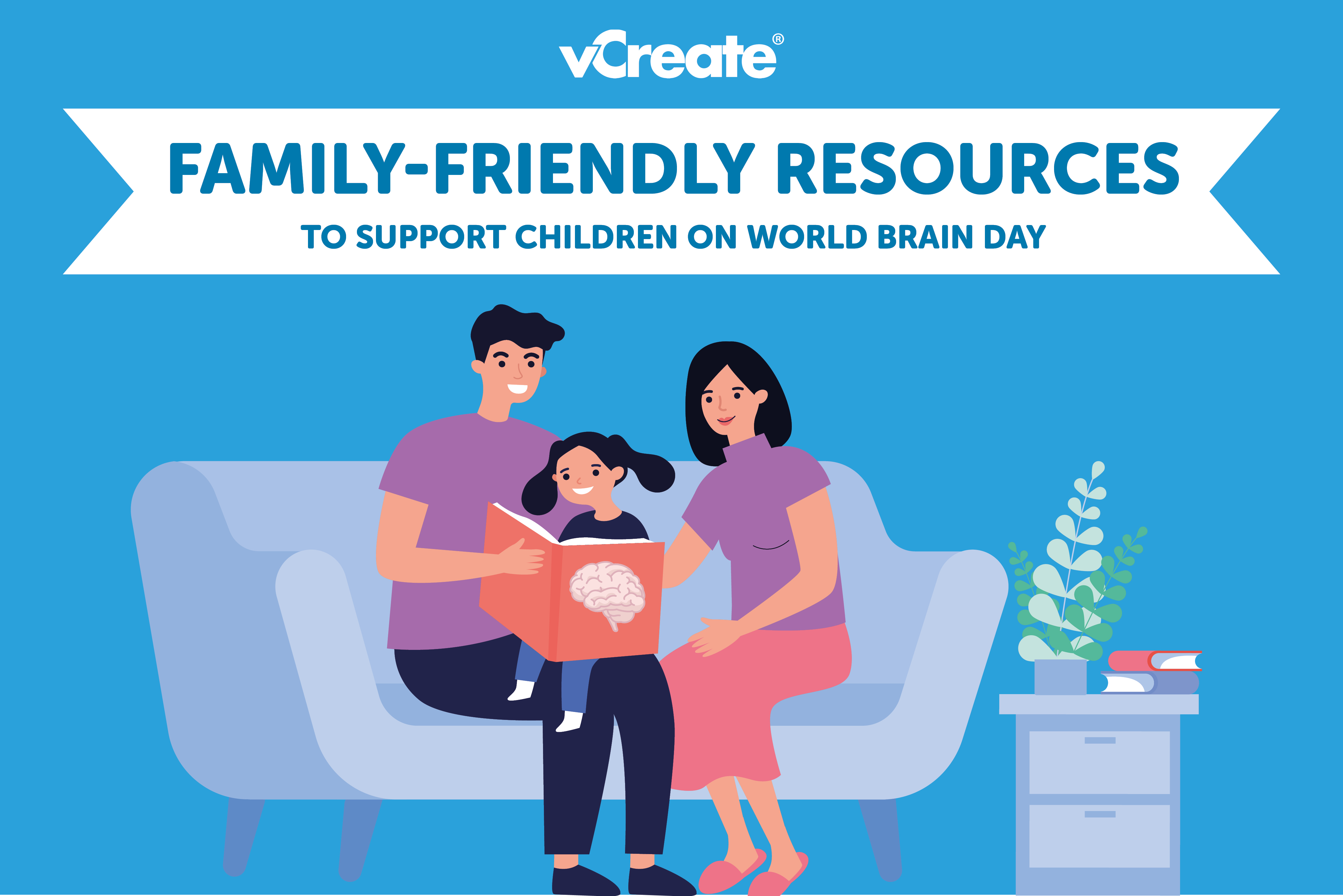 One of the most common conditions which affects the brain is epilepsy. Around 50 million people worldwide are diagnosed with epilepsy, with many more going undiagnosed.
It is crucial that children who find themselves in the world of epilepsy have the resources and support necessary to understand the neurological condition.
This World Brain Day and beyond, we want to share useful resources for children to learn more about epilepsy – for those who have it themselves and who know someone with the condition.
Video Resources
Epilepsy Action
have created a series of wonderful videos to help educate children on different types of epileptic seizures. There are videos explaining tonic-clonic seizures, absence seizures and focal seizures in a child-friendly way.
The Epilepsy Foundation
have created this great animation for children to explain the science behind epilepsy. This short video also highlights how to spot if someone might be having a seizure and what they can do to support loved ones in the event of a seizure.
Click
here
to watch Epilepsy TV's seizure first aid animation for children. This is a great resource for slightly older children to explain what to do if someone they're with has a seizure and various signs to look out for.
Book Resources
The Great Katie Kate Explains Epilepsy By M. Maitland Deland
When Jimmy is diagnosed with epilepsy, he starts to worry. What is happening to my body? Am I ok? Does this mean I'm different from other kids? Jimmy and the other young patients in the neurologist's office get a visit from the Great Katie Kate, a spunky redheaded superhero who appears when kids get worried. Katie Kate takes the children on a medical adventure to learn about the various forms of epileptic seizures and treatments. This superhero saga is a great tool for parents and medical professionals who are seeking a positive way to help young epilepsy patients understand their condition and deal with their fears.
Let's Learn With Teddy About Epilepsy By Yvonne Zelenka
This book is intended to help children and their families identify the symptoms of epilepsy and understand in the doctor's visits that might follow a seizure. The book tells the story of a young boy first diagnosed with epilepsy, the doctor's visits, the different tests, possible treatments and his relationship with his parents and friends. This would be a wonderful story to read with someone who has recently been diagnosed with epilepsy.
Epilepsy Book For Kids By Layla Reid
What's amazing about this book is that it is written and illustrated by Layla, who is only 7 years old! This book is a creative and helpful way to offer child-friendly advice and facts about epilepsy to young readers, who may not be aware of what happens during a seizure and what day-to-day life is like.
E-Book Resources
Epilepsy Action have a series of
E-Books
available to download free of charge! These include 'My Mum Has Epilepsy' and 'My Dad Has Epilepsy', which were written to help parents clearly explain their neurological condition to their children in an easy-to-understand way.
Looking for more support?
If you or a loved one have been diagnosed with epilepsy and are seeking support, there are many organisations you can reach out to, including:
•
Young Epilepsy
•
Epilepsy Action
•
Epilepsy Connections
•
The Daisy Garland