07 December 2022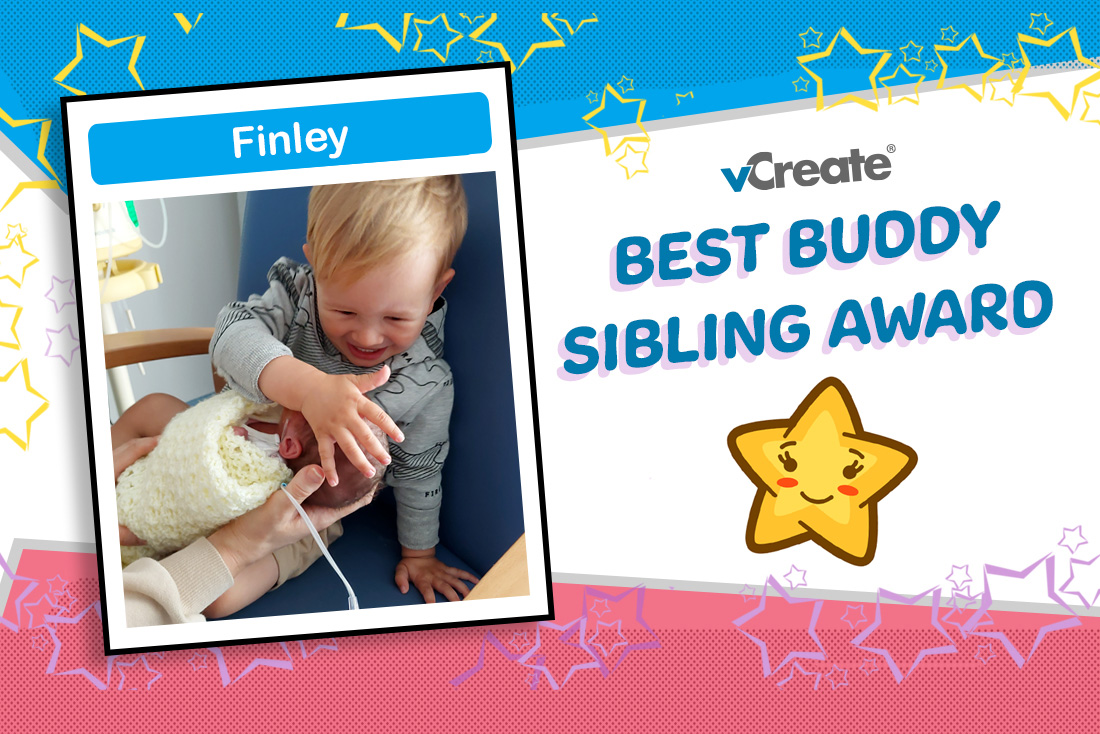 Finley has been nominated for our Best Buddy Sibling Award by his Mum, Sophie.
When his little sister, Ruby, was born unexpectedly at 28 weeks gestation, Sophie was so proud of her son.

"When Ruby was born, I was apart from Finley for a week which was the longest I had ever been away from him.

At this time, Finley had just turned 2 but he had such a good understanding of what was happening and took everything in his stride.

He loves 'Baby Ru Ru' and has made such a special bond with her.

Finley is so gentle and loving. He loves giving her lots of cuddles and kisses!

We are so proud of our sweet boy."
Wow, Finley!
What a deserving nomination. You really are a superstar and Ruby is so lucky to have you as a big brother.
Do you know a super brother or sister?
If you know a brother or sister that has been really brave whilst their sibling has spent time in hospital, you can nominate them for our award. Send us an
email
with a photo of them, their name, and why you would like to nominate them.