01 December 2017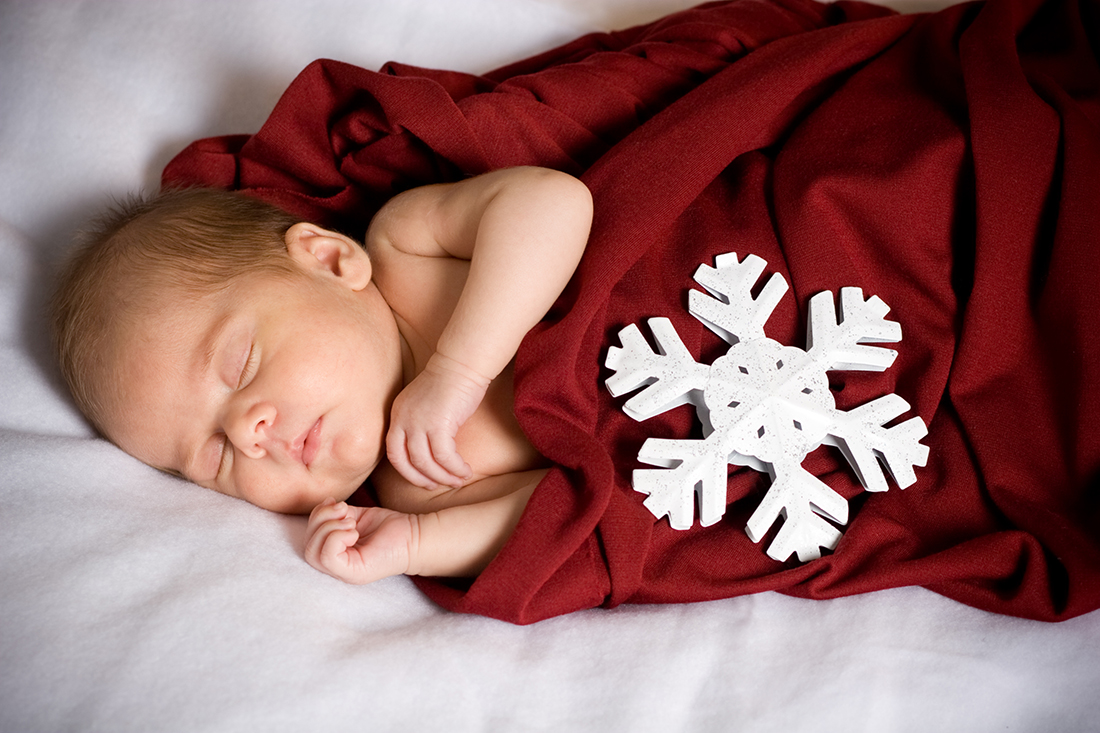 For new parents, a baby's first Christmas is meant to be a magical time, but when a baby is born too soon, the NICU is not where they hoped or planned to be spending their time; however, with the support of medical staff, Christmas in the neonatal unit can bring families together and provide a sense of normalcy at a chaotic time.
Here are just a handful of some of the incredible ways that neonatal nurses across the world help to make Christmas in the NICU special for babies and their families.
1. Encourage parents to take time out for themselves
Spending time between the NICU, work, and caring for other siblings represents a massive adjustment for new parents; with the balance of time tipped towards caring for others, parents of preemies sometimes neglect their own wellbeing. To ensure that mum and dad keep on top of their physical and mental health, recommend they take some time out just for them. vCreate is working with one neonatal unit that provides free massage and relaxation sessions for parents. Such a fab idea! When parents are reluctant to leave their baby's cot side, why not call on your dormant craft skills and create a personalised Christmas bauble with their baby's photo for mum and dad to hang on their tree at home; seeing their baby's face will help them feel that their baby is near at times when they are not able to be in the unit. Check out the tutorial
here
.
2. DIY Christmas craft days for parents and siblings
The build up to Christmas has the potential to be as stressful, if not more stressful than the day itself, for parents of preemies; as the pressure of providing care for other children and keeping them occupied during the holidays builds. Why not host a DIY Christmas craft day in the unit for parents to attend with siblings? Remove the worries parents have about sending Christmas cards by creating space for them to make their own personalised cards. Get started with this cute
handprint reindeer
and
Christmas turkey handprint
.
3. Decorate the NICU with help from families
Neonatal units that go to town with their Christmas decorations are sure to provide a huge amount of reassurance and happiness to parents. Share out responsibility for sourcing decorations between the team and set aside a quiet time to transform the unit for Christmas. In addition to essentials such as LED (no flame)
Christmas tea lights
, mini (no cord)
Christmas trees
and
stockings
for each baby; why not involve the families and make your own decorations? Invite siblings and parents to a DIY craft session (see point two above); where you could make
felt paper
Christmas trees to brighten up plain white walls.
4. Be a 'healthy Christmas' food champion
Dining in the hospital's canteen soon becomes boring, and although most have a healthy option, if it's late in the day, it's easy to opt for a convenient and unhealthy option over a nutrient rich meal. Why not put a call out to parents on Facebook and ask them to make or bake something from a list of healthy Christmas meals? You could even consider setting up a healthy cooking Christmas rota, where parents and staff bring in a new dish for other parents in the unit to sample. Here are some
healthy Christmas recipes
for inspiration.
5. Singing, playing music and reading
Singing festive songs, playing Christmas tunes and reading Christmas classics are great for bringing a sense of cheer to the NICU! You could start the festivities by forming a choir of parents and nurses to sing to babies. Singing is known to soothe and de-stress babies, and parents are sure to appreciate your efforts too. Be sure to capture these special moments on video so that they can be shared with parents that weren't there. Research has found that music therapy is beneficial for parents and premature babies. Consider preparing a playlist of traditional Christmas tunes to play in the run up to the big day. For bookworms, consider giving parents the gift of a Christmas book to read to their baby.
Here
are 20 magical children's books that we think parents will love.