03 August 2021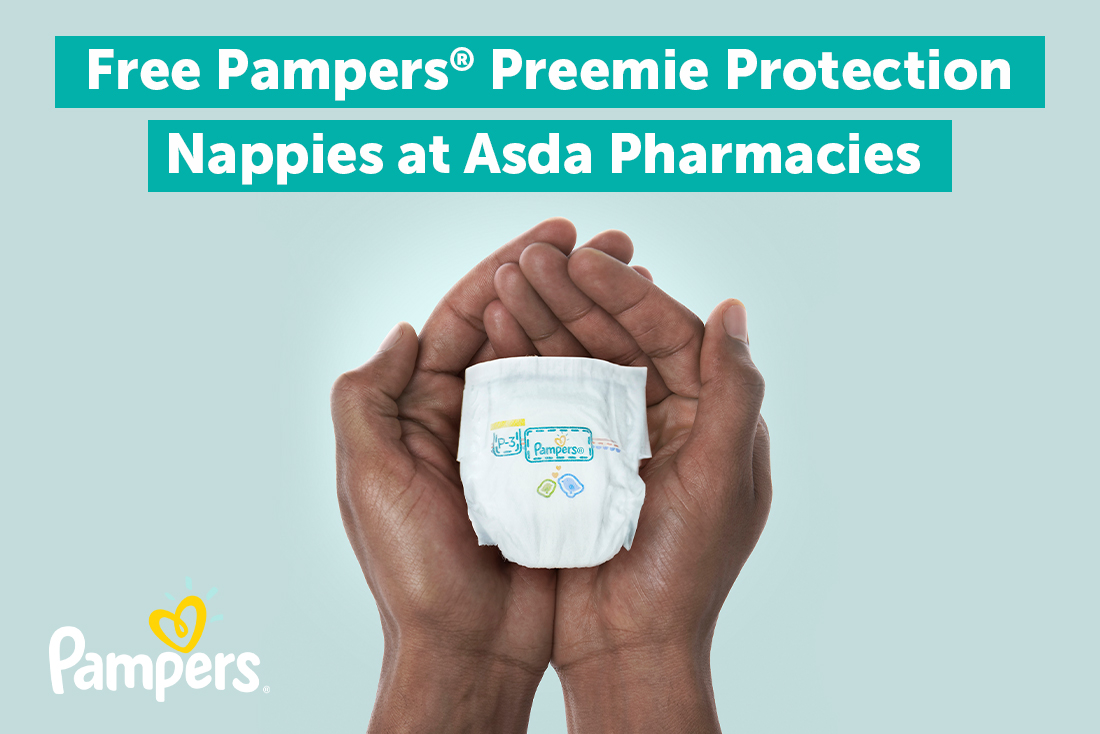 Exciting news for all preemie parents!
From August 2021, parents of premature babies will be able to collect Pampers Preemie Protection nappies at any ASDA Pharmacy in the UK free of charge!
Last year, we worked with Bliss, the UK charity for babies born premature or sick, and Pampers to help fund technology such as tablets and Wi-Fi dongles on neonatal units to keep families connected to their little ones.
Pampers are committed to the happy, healthy development of every baby, and developed their Preemie Protection nappies to protect the delicate skin of infants weighing as little as 1.8lb.
If you have a premature baby, you're now able to pick up all sizes of Pampers Preemie Protection nappies (P1, P2, P3) for free in Asda Pharmacies simply by asking in store.