04 November 2021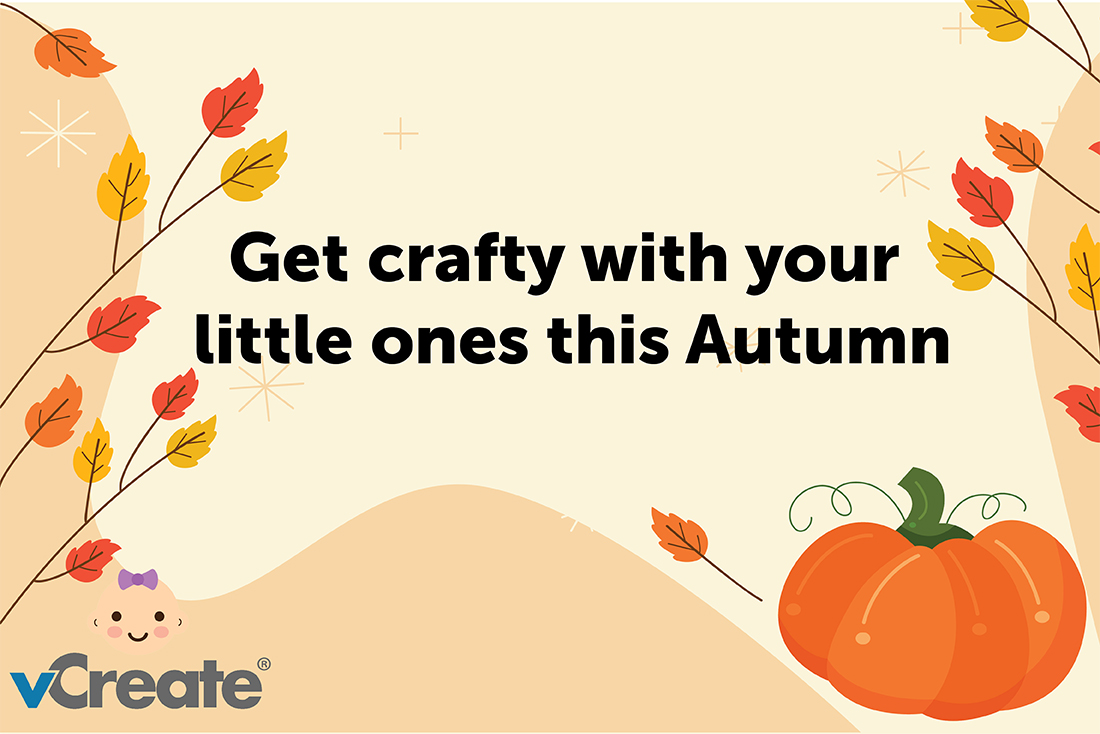 We are starting to feel very autumnal at vCreate! As the leaves turn red and the temperature drops, we've been thinking of all the ways families can enjoy this special time of year.
Whether it's to entertain your children on a rainy day or to create masterpieces for your local neonatal or paediatric unit, we have put together some autumn arts and crafts ideas to keep you and your little ones busy during these cooler months…
1)
Hedgehog collages:
Grab your coats and head outside! Ask your little ones to help collect some leaves of all shapes, colours and sizes. You can then head home with your bag of leaves ready to create this super cute
hedgehog collage
. Draw your hedgehog on a piece of card and carefully cut it out. Then the fun begins! Together, stick your leaves on the hedgehog to create it's spikes. You now have your hedgehog masterpiece!
2)
Leaf rubbings
Leaf rubbings are a quick and simple activity for you and your little one to enjoy this autumn. This will also require an array of leaves so you might want to collect a larger pile for future crafting. Simply place the leaf under a piece of paper and choose a wax crayon. Lay your crayon on it's side and rub over the leaf until you can see the leaf outline on your page. Beautiful!
3)
Finger painting trees:
These
finger paint trees
will make a lovely addition to your fridge! This might get a little messy, so be sure to pop an apron on. First, draw the tree trunk on a piece of card or paper. Then, guide your little one to pop their finger in an autumnal colour paint – reds, oranges, yellows, browns, it's up to you! They can then get creative by using their fingers to create leaves on their trees.
4)
Firework painting:
The 5th of November is Bonfire Night and, to get ready, you and your little artist could create a colourful
firework painting
. All you need is: card, a kitchen roll tube, scissors and some paint! First, make snips around one end of your kitchen roll tube to about half way (keeping scissors away from children). Then, dip it in your paint colour of choice. When you press the kitchen roll tube down on the paper and rotate it, you should get some lovely firework patterns!
We would love to see your autumn masterpieces! Don't forget to tag us in your artworks pictures on
Twitter
,
Facebook
or
Instagram
and we will share your budding artist's work on our pages.
We hope you enjoy these autumn arts and crafts activities!