11 June 2018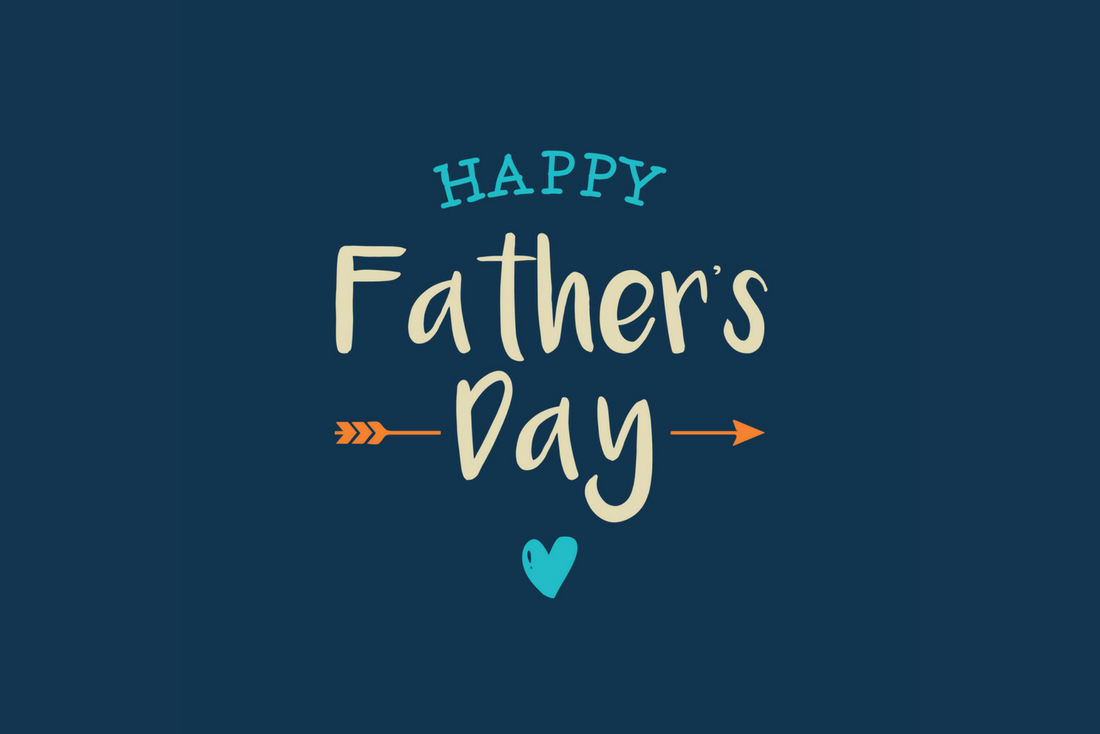 Father's Day is fast approaching, and if your baby is in the neonatal unit, this day can be especially poignant as this is not where any dad imagines his baby will be spending his or her first days or weeks. Despite this, celebrating big events in the NICU is important, and can help remind you of all that you have and how far you have come.
Neonatal teams go out of their way to make special occasions such as Mother's Day, Easter and Christmas truly memorable for families. They arrange
crafting sessions
in advance of big days and make and
deliver cards
.
Along with Father's Day activities organised by the unit, you and your family may wish to buy a special gift for the men in your lives (that includes granddads too). To help, we've compiled a list of fab Father's Day gifts that are sure to put a smile on dad's face, here goes:
1. Is Dad a Superhero?
Why not let him know how super he is with this fun
t-shirt
? Or maybe something a little more subtle would work, how about some superhero
socks
? Continuing with the hero theme, if dad has a sweet tooth, maybe this
sweet treat
will do the job? And a nice
cup
of tea to wash it down with.
2. Involve your little one
We've found these super cute
hats
that your baby could surprise daddy with on the day. We also LOVE this,
I'm Your Father's Day Present!
bodysuit and also this,
Happy 1st Father's Day
suit. The smallest sizes available are "newborn" so the sizing might be a bit large if your baby is a teeny preemie. Not to fear, these,
Good Things Come in Small Packages
bodysuits are also incredibly cute.
3. Capturing the memories
Encouraging dad to share his thoughts by recording them in a journal can help him to make sense of his feelings whilst going through this difficult time. We've found this beautiful
memory book
that you can personalise with your baby's name. Recording thoughts and details can also act as a reminder in the future of how far you have all come as a family. We've also come across this
one line a day
memory book which is perhaps more manageable to maintain, or maybe a
scrapbook
would be more his style to keep photos together with notes.
4. Snazzy socks, a classic
Wherever dad is spending Father's Day, every dad needs a pair of socks! We've found these exciting
personalised socks
that would certainly put a smile on his face. Or, you could consider getting your child or children's names printed on one sock, and a personalised message to dad on the other. Dad will be the talk of the NICU with these
beauties
!
5. Offer support
Men can often feel they have to be "the rock", especially in traumatic situations such as a baby being born prematurely or sick. Some dads keep their feelings bottled up, especially in high stress situations such as this. Taking a bit of time for himself would certainly be of benefit to his wellbeing, so perhaps you could encourage him to take a guilt free night off to catch up with friends or to do something he loves. Perhaps a
voucher
for a day out would encourage him to take that well-earned break?
6. Little notes, big reminder
These little personalised
note cards
will let dad know just why he is so special. You can choose 10 reasons why dad is the best, perhaps one could be, "You give the best cuddles." You can either order them with the reasons printed out, or if you need a little extra time to word them just how you want, you could order them blank and hand write them when they arrive.
7. A daily reminder that he's the best
These keyrings are a nice, small token that dad can carry with him wherever he goes. These examples can be personalised, there's a
Happy First Father's Day
key ring, or a
Bear Family
where you can add a bear for each child.
8. The power of reading
Dad might find it reassuring to read about other dads experiences so why not try gifting something like,
A Dad's Diary
by Darren Bane. Darren's son was born prematurely at St Michael's Special Care Baby Unit in Bristol. Proceeds from the book will also help a great cause,
Cots for Tots
charity for the SCBU at the hospital.
Maybe you could pick out a book for dad to read to baby?
I Love Dad with the Very Hungry Caterpillar
,
I Love My Daddy
,
Daddy Hugs
or
Hello, Daddy!
9. Remember the date
Of course, you will never forget the day your little one entered the world, but this lovely
print
would make a great gift for dad, and can be personalised with baby's birth day. This matching
Best Friends
card is also very cute.
10. Looking to the future
Perhaps you could put together a list of things you'll do together to celebrate Father's Day once your baby is out of the hospital? Making plans can give you something to focus on and aim for. Maybe there's somewhere you and your partner have always wanted to go, and you could take the baby too. Write it down or print off a picture of the destination and stick it to the fridge…this is where you'll visit when baby gets better.