15 May 2020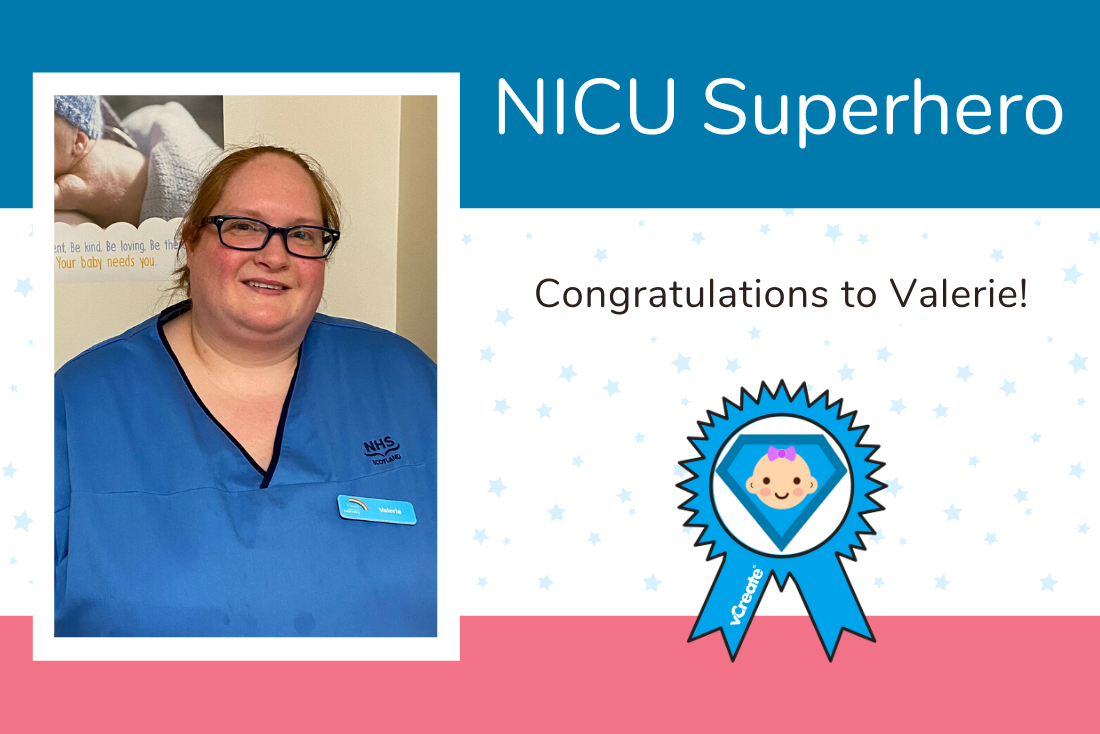 Congratulations to today's NICU Superhero, it's Valerie Simmons from the neonatal unit at Aberdeen Maternity Hospital! Valerie was nominated by Gillian Scott, following the premature birth of her little girl last October. Baby Jennifer was born at 36 weeks and 6 days gestation, weighing just 4oz 10lbs. Here's what Gillian told us about the lovely Valerie:
"I would like to nominate Valerie at Aberdeen Maternity Hospital neonatal unit. My little girl was born preterm and smaller than she should have been and required an 8 day stay in the HDU (High Dependency Unit).

Not only did Valerie provide excellent care for my daughter Jennifer, she also provided invaluable support to myself and my husband. Most notably, Valerie went above and beyond to help Jennifer and I establish breastfeeding.

She worked her breaks around us to make sure she was available to provide us with support and continuity at feeds and offered solutions and advice when required. She never made me feel pressured or judged, was very relaxed and went with what worked for Jennifer and I."
Well done Valerie! To see how Jennifer is getting on, check out these
snaps
that Gillian shared with us. She also told us that Jennifer is now 30 weeks old and has started gaining lots of weight, she certainly looks like one happy little girl!
Our NICU Superhero Award
We are taking a little break before we accept any further nominations for the award as we have received so many in recent weeks! We will update you as soon as we are able to accept them again, thanks for being so patient - we know there are so many incredible NICU Superheroes that you want to recognise.