26 October 2023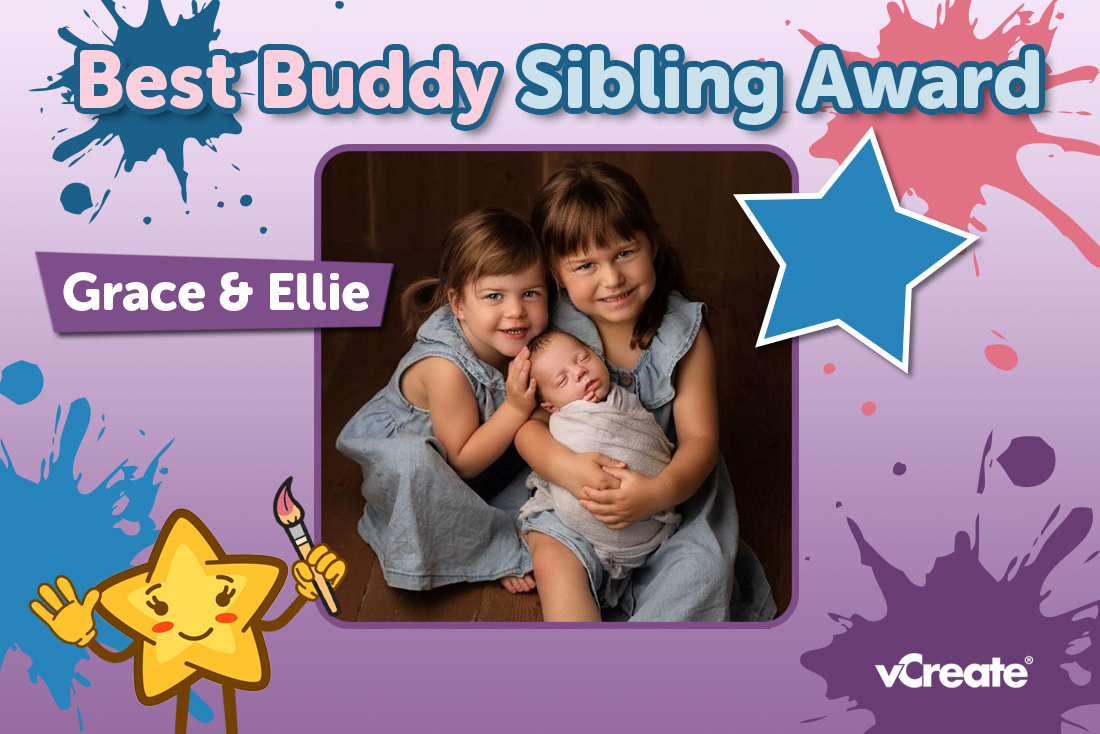 Harriet has nominated her two wonderful daughters, Grace (5) and Ellie (3), for our Best Buddy Sibling Award!
These two girls are super siblings to their brother, Joshua, who spent almost 3 weeks at Chesterfield Royal Hospital when he was born.
"Joshua was born at 36 weeks and 5 days gestation and the girls were so helpful at home during this time.

On returning home, Grace and Ellie are keen to help with nappy changes and feeding their brother.

They also enjoy singing and playing with him whilst Mummy gets everything ready for the school run!

Grace and Ellie have adapted to the big sister role like pros."

Well done, Grace and Ellie!
Your Mum is so proud of how you have taken everything in your stride.
Your certificate and goodies are on the way to you.

Do you know a super sibling?
If you know a brother or sister that has been very brave whilst their sibling has spent time in hospital, send us an
email
with their name, a photo, and why they are so amazing!