23 August 2023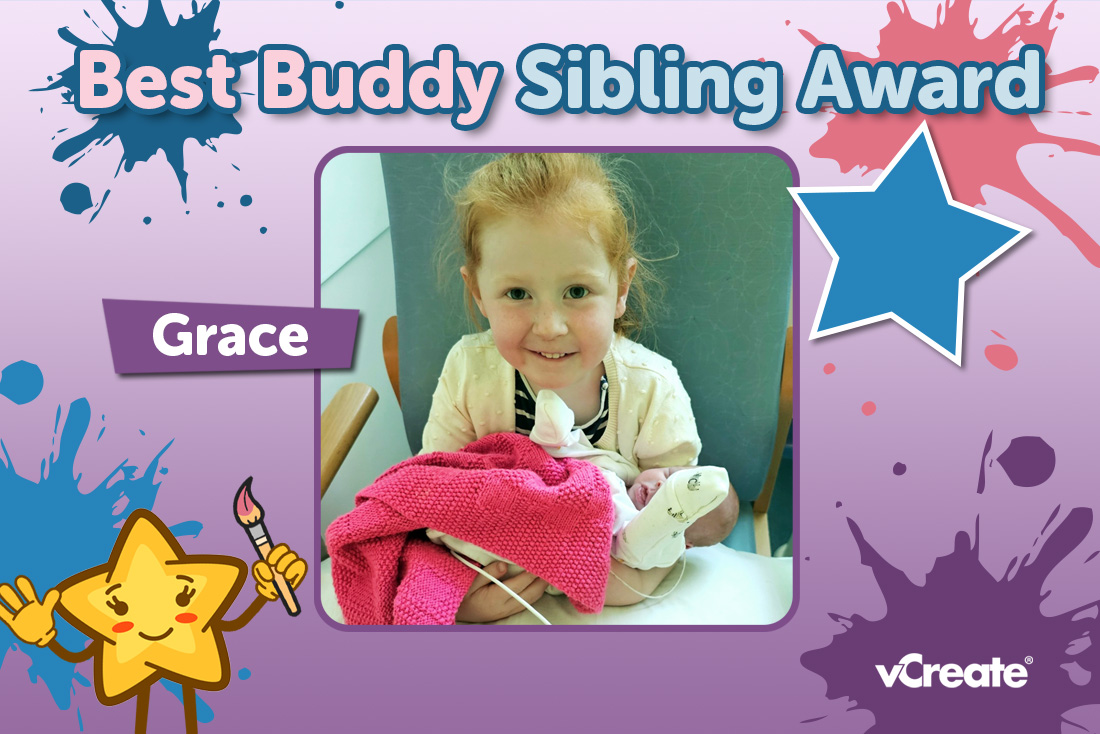 Bryony has nominated her sweet daughter, Grace, for our Best Buddy Sibling Award!
Grace's sister, Poppy, spent time in hospital after her birth and Grace was so brave during this time.
"I am so incredibly proud of my daughter, Grace.

When Poppy was in hospital, she was so amazing.

She came to visit Poppy in hospital with a smile on her face, she would sit nice and calmly and soothe her.

Grace would watch me in hospital when I was caring for Poppy and would talk about how she can help Mummy when Poppy came home.

She just always looks so amazingly happy when she is near her baby sister.

Grace has a lot to process this year, as she is starting school in September too.

She's the best big sister ever!"
Well done, Grace!
Your family are so proud of how you have coped during a very difficult time. Poppy is so lucky to have such a caring sister.
Do you know a super sibling?
If you know a brother or sister that has been very brave whilst their sibling has spent time in hospital, send us an
email
with their name, a photo, and why they are so amazing!