20 April 2018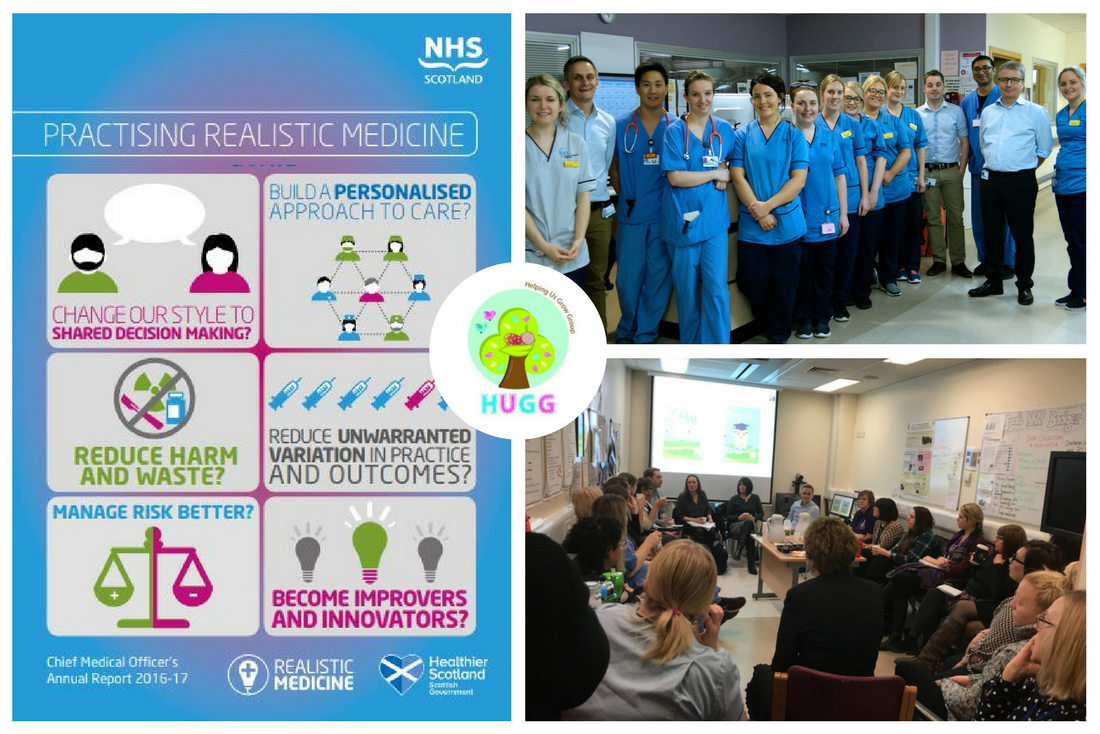 The CMO of NHS Health Scotland,
Cath Calderwood
, launched her third annual report today at Airdrie Community Health Centre.
'Practising Realistic Medicine'
highlights the benefits that can be achieved when patients have greater involvement in decisions affecting their care.
Calderwood, says that 'Realistic Medicine' has become a social movement with its principals being welcomed and implemented by many healthcare professionals across the world. As the principles of Realistic Medicine contiue to be applied in practice, and the transition to a model of care that involves patients more in their own care decisions, continues, Calderwood highlights the work of champions of Realistic Medicine and shared decision making.
We're thrilled to announce that our friends at The Helping Us Grow Group
(HUGG)
, Royal Hospital for Children NNU, Glasgow, have been recognised in this report and have been asked to share details of their Family Integrated Care Model that aims to support parents to be primary caregivers for their baby, no matter how sick, in partnership with clinical staff.
The HUGG team introduced
Family Awareness Sessions
designed to give parents the skills and knowledge to care for their baby. Parents can request topics, and sessions are led by nurses, nursery nurses, doctors, pharmacists, dieticians, psychologists and veteran parents.
Collaboration is important to HUGG so the team setup shared whiteboard spaces where parents leave messages for nursing staff, including what care they would like to be involved with and their baby's likes and dislikes. Staff, especially those on nights, write updates and messages of support for parents.
The HUGG team has also introduced a programme of
Secure Video Messaging
to provide reassurance to parents when they are not able to be in the unit. Since video updates were introduced in March 2017, parents feel deeper trust and connection with the staff who took the time to make and send the video message of their baby. Seeing videos of their child also helps parents feel less anxious. See
parents' reactions
to vCreate.
As the IT partner for this project, vCreate is delighted that the HUGG Team has achieved recognition for its groundbreaking work and FICare model, and we look forward to supporting them to deliver Realistic Medicine in 2018 and beyond.