07 December 2021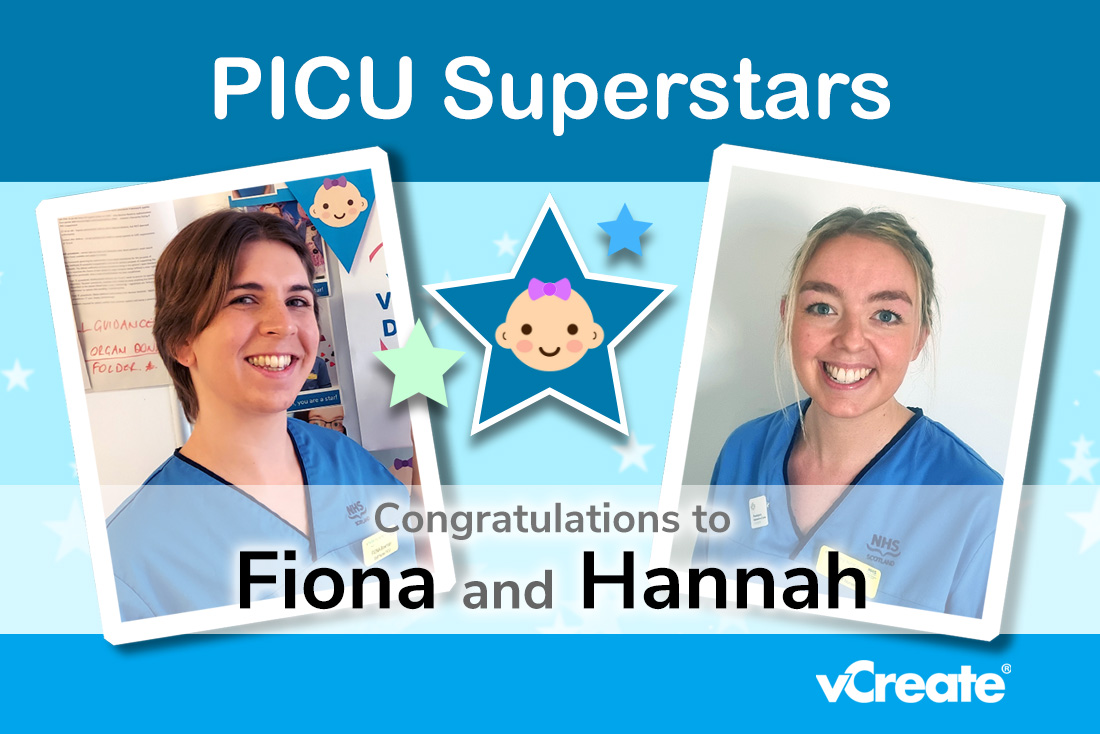 Nicola has nominated two wonderful nurses, Fiona and Hannah, for our PICU Superstar award!
Nicola's son, Beau, received care in the PICU at the Royal Hospital for Children in Glasgow and Nicola was blown away by Hannah and Fiona's care for her son.
"These two nurses put my mind at ease and explained everything clearly to me. They would tell me what every medicine was for.

Hannah and Fiona always made me feel at ease when I left at night. I knew he was being well looked after and they got to know my son by asking what settles him. They knew exactly what his comforts are his medical background.

Thank you so much!"

Congratulations to Hannah and Fiona! You are both tremendous assets to your team and make a real difference to families with children in your care.
Nominate a PICU Superstar
Do you know a member of the paediatric team that you would like to say a special thank you to? Nominate them for our PICU Superstar award by
emailing
us the name of the person you want to nominate and the hospital they work in.