03 April 2020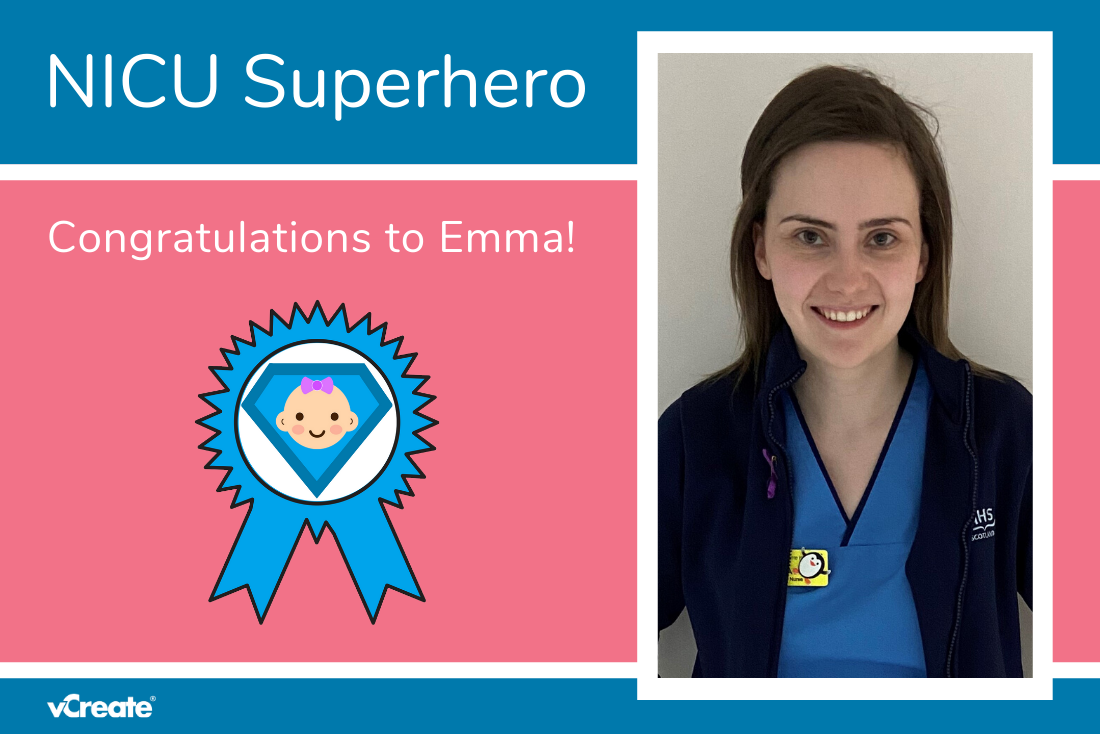 Once again the nation took to their doorsteps last night to clap for our carers, a show of appreciation for all the healthcare (and other key) workers who are keeping us safe and well. Today we continue to acknowledge the hard work of those caring for poorly and premature babies in neonatal units, with our NICU Superhero Award.
Today's nomination comes from Harry's mum and dad, Suzanne and Liam McKechnie. Harry was born prematurely and cared for in the neonatal unit at the Royal Alexandra Hospital in Paisley, it was there that they met their NICU Superhero, Emma Steele. Here's what Suzanne told us about their experience in the NICU and why they chose to nominate Emma:
"My husband and I would like to nominate Emma from RAH NICU, she was our superhero! Our little man was born at 29 weeks and 6 days gestation and we were petrified to say the least.

From day one Emma made us feel safe and we knew Harry was really in his "Aunty's" care when we couldn't be there! She really made us feel like family friends and on the hardest days was there to support us. Even when Harry needed a suppository - not a nice experience - Harry helped us along with his rather interesting facial expressions which gave the three of us a giggle.

I felt at complete ease when Emma was on shift as she KNEW my son. She deserves this nomination as she always went above and beyond for our boy who turned one at the end of January. Thank you from Suzanne, Liam and Harry."
Well done Emma! Suzanne has shared some lovely photos of how Harry is doing and you can see them
here
.
Join the search for NICU Superheroes!
To let the parents in your neonatal unit know about our NICU Superhero Award, we've designed a
poster
which you can print off and display so that more parents can learn about our quest to unmask those NICU Superheroes out there.