27 November 2020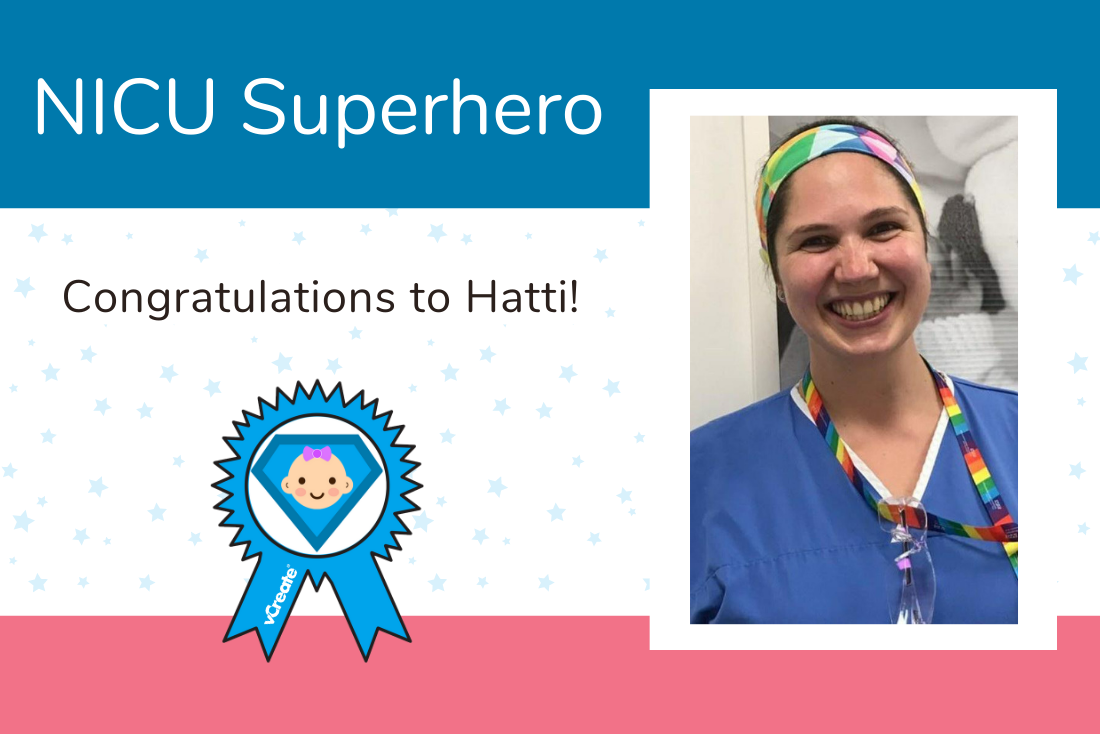 Hannah has nominated Hatti from Gloucester Royal Hospital for our NICU Superhero award! Hatti cared for Hannah's daughter, Harriet, during her 5 week stay in the NICU unit. Hannah wanted Hatti to receive this award as she felt the care her daughter received was brilliant.
"She was positive, caring, and very dedicated to her role and I always knew that my daughter was in the best hands with her. She also went out of her way to look after me. On my lowest days, she was always there for a reassuring chat and she helped me keep focused on our journey out of the unit.

Our chats about reusable nappies and baby clothes reminded me of the light at the end of the NICU tunnel and kept reminding me that there would be a time when we didn't have to be in hospital any longer.

When I was ready to give up breastfeeding, she was a brilliant support. She gave me great encouragement and reminded me of the Mum I wanted to be. We wouldn't have made it through without her and I am eternally grateful for her support.

My daughter is also called Harriet and if she is as positive, caring and lovely as Hatti, I will be so pleased."

Congratulations Hatti! All your hard work and dedication makes such a difference to families.
Would you like to nominate your NICU Superhero?
Our new nomination process means that we will be accepting a small number of nominations on a regular basis. Please visit our
Facebook
page as we will post updates about when we are next accepting nominations.