11 December 2020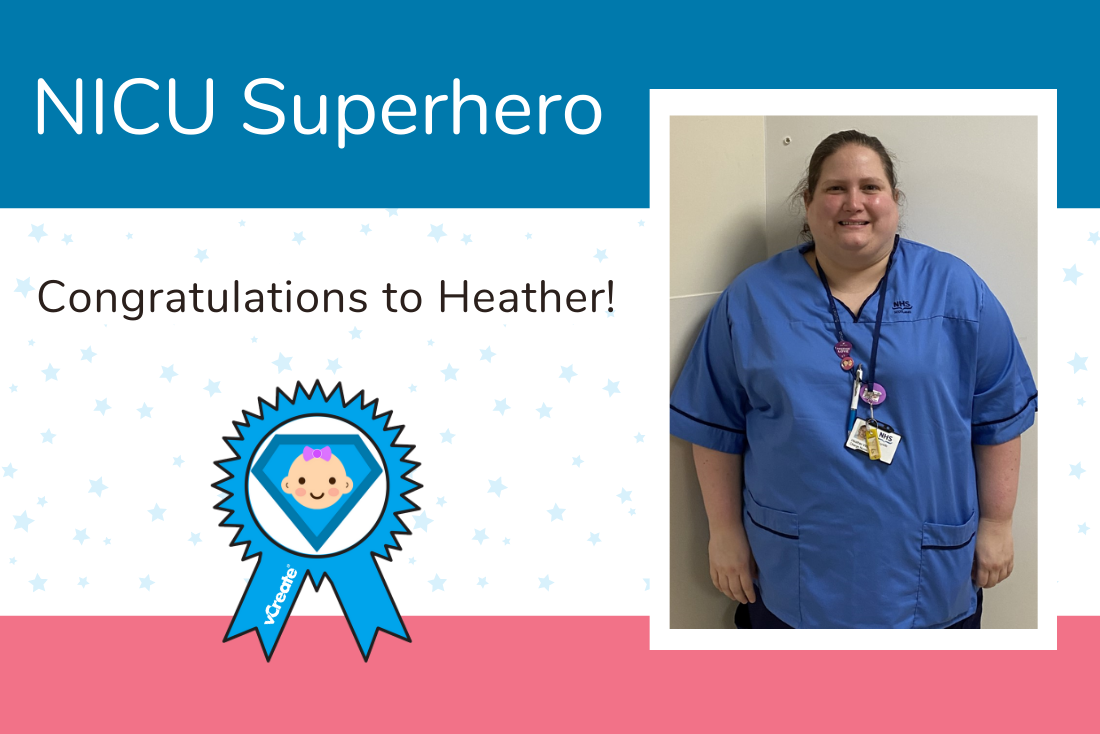 Heather from Ninewells Hospital NICU has been nominated for our NICU Superhero award by Mum, Kayleigh!
Kayleigh's baby is currently receiving care at Ninewells Hospital NICU and she has said that all the staff have been amazing but she wanted to say an extra special thank you to Heather.
"I've really struggled this last week or two in the NICU unit. Heather is so easy to talk to and really approachable. She just knows when I'm not in a good place.

Heather is someone I can ask 101 questions to and ease my anxiety. She is a really friendly face around the unit.

The NICU is an extremely hard and challenging place to be. No matter how many times I have been here before, it doesn't get any easier.

Heather has been working with my baby a lot over the last few days and not only has she been amazing talking me through every detail and answering all my questions, she doesn't sugar coat anything and explains it in a way I will understand.

She has helped me feel at ease with feeding, helped me to get over my fear of holding my baby and she always takes my mind off things."
Congratulations Heather! Your friendly, approachable manner and commitment to keeping parents included in their baby's care really helps families during these difficult times. A truly well-deserved award!
Well done to all the NICU team at Ninewells Hospital. You are all stars!
Would you like to nominate your NICU Superhero?
Our new nomination process means that we will be accepting a small number of nominations on a regular basis. Please visit our
Facebook
page as we will post updates about when we are next accepting nominations.