04 September 2020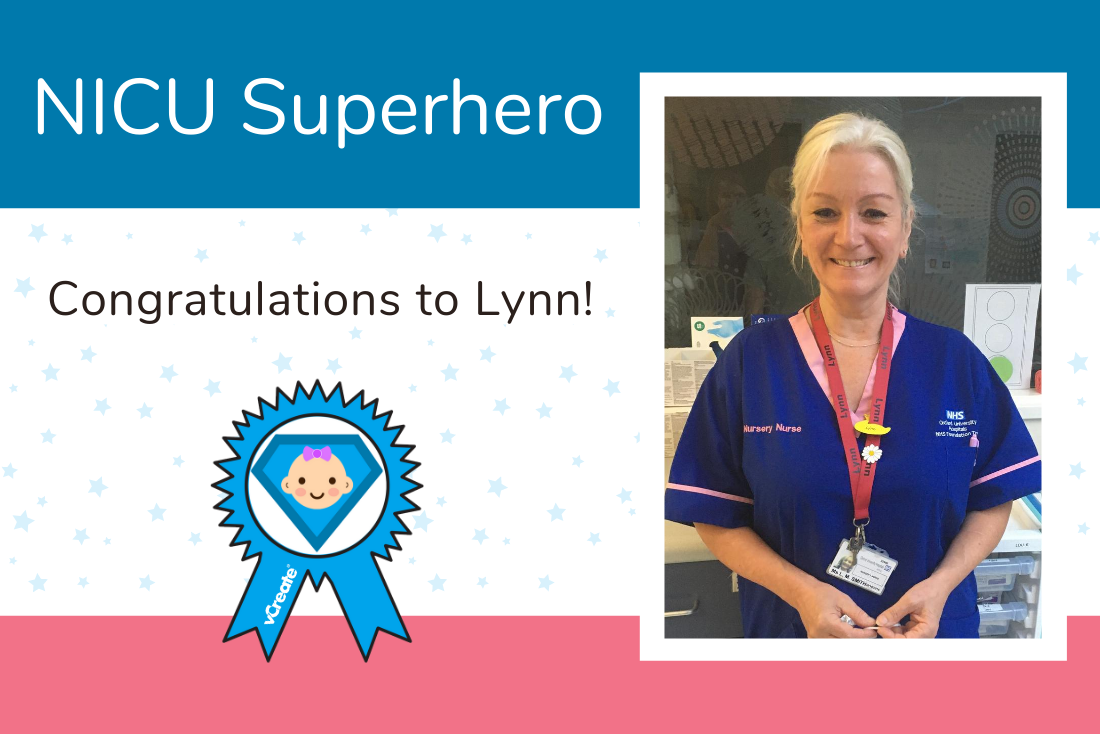 Today's nomination for our NICU Superhero Award comes from Elis and Eleri's mummy and daddy, Helen and Hywel Gibbs. They have chosen to nominate Lynn Smith from John Radcliffe Hospital in Oxford, following the premature birth of their twins at 32 weeks and 5 days gestation. Elis and Eleri were cared for in the High Dependency Unit, before being transferred to the Special Care Baby Unit. Helen has shared their story:
"My twins were born prematurely and looked after in the SCBU at the John Radcliffe Hospital in Oxford for a month, where they received outstanding care. Amongst all of the caring staff on the unit, one of the nursery nurses is truly exceptional and what is even more remarkable is that she has been doing the job for over 40 years and still goes that extra mile for all the parents and their babies.

Lynn genuinely cares about all the babies on the unit and I know she loves to know how they all get on once they leave (we are still in touch). From the thank you cards we saw she always gets a special mention and I know another couple tried to nominate her for the hospital's Daisy Award and bought her their own Daisy to recognise the work she does.

My husband and I would like to nominate her to ensure she is recognised for her accurate and consistent hard work, kindness, caring and unfaltering cheeriness and infectious positivity, which is what you really need when faced with the unknown and such small fragile babies.

Lynn encouraged us to feed our babies, bath them for the first time and gave us the confidence to know that we would be ok when we took them home. We always looked forward to seeing Lynn and felt incredibly lucky she always looked after our twins when she was working.

I truly believe she needs recognising and thanking for her service to all the thousands of babies and their families she has helped over four decades. In one case she had looked after two generations of premature babies, with the (now) grandmother, recognising her twenty years later!

We would like to thank all the exceptional staff at the John Radcliffe Hospital from the Silver Star Unit, who looked after me with pre-eclampsia and took the decision to deliver my babies early after I woke with pulmonary edema, the incredible doctors, nurses and nursery nurses in SCBU. Special mention also to the supervising nurse Julie, plus other nursery nurses, Alison, Caroline, Stacey, Laura, Beth and Sara. Everyone does a fantastic job!"
Congratulations to Lynn on your well deserved nomination! To see how your former patients are getting on, take a look at these
snaps
that Helen and Hywel shared with us. They told us that the twins are now doing well and everyone is keeping safe, which is great to hear.