20 December 2022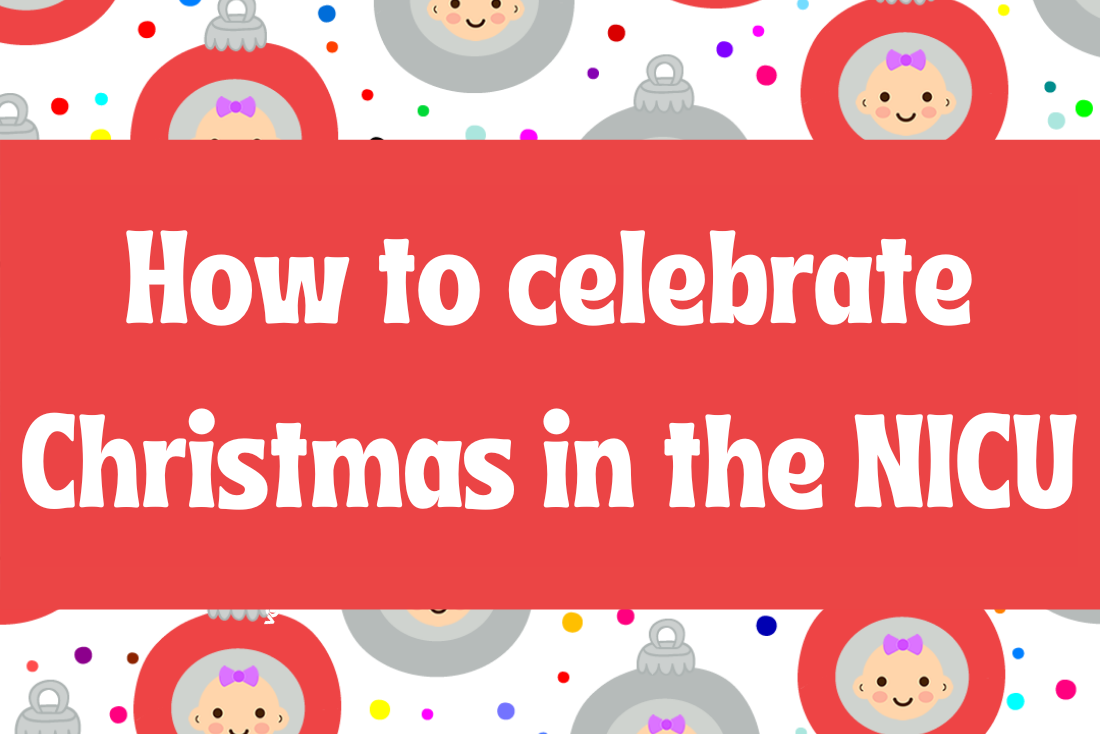 Are you spending Christmas in hospital with your little one? Or are you looking for ways to add some festive flare to your unit?
We know that Christmas in hospital can be very challenging for families, however, with the support of clinical teams, Christmas in the neonatal unit can bring people together and provide a sense of normalcy at a chaotic time.
Here are just a handful of ways you can celebrate Christmas in the NICU
1) Christmas decorations
Christmas decorations can help add a bit of sparkle and some Christmas cheer to what is usually a sterile environment. You can hang stockings, lights, and personalised decorations to name a few. Regulations regarding decorations differ from hospital to hospital, so make sure you check what decorations are allowed before bringing any in.
2) Bring family traditions to the unit
If you or your unit's families have certain Christmas traditions, why not continue these on the unit? Whether it's singing carols, wearing festive PJs, reading Christmas stories, or listening to seasonal songs, these can be ways to make Christmas feel joyful during a difficult time.
3) Take lots of photos and create memories
Even though this Christmas may not be what you had pictured, try to take plenty of photo and video keepsakes. A baby's first Christmas is still an important milestone for families and these videos and photos will be treasured in years to come. Nursing teams, don't forget to add Christmas stickers and video effects to your festive vCreate messages!
4) Take the pressure off this Christmas
Christmas can be whatever you want it to be. If you want to celebrate and get in the Christmas spirit, then do it. If you would rather not celebrate this year and have a quiet Christmas, that is fine too.
Remember that you are surrounded by amazing clinicians and families on the unit who are experiencing a similar Christmas. Clinical teams, you may want to consider setting up Christmas coffees and other small events for your families to allow them to connect with each other.