22 February 2017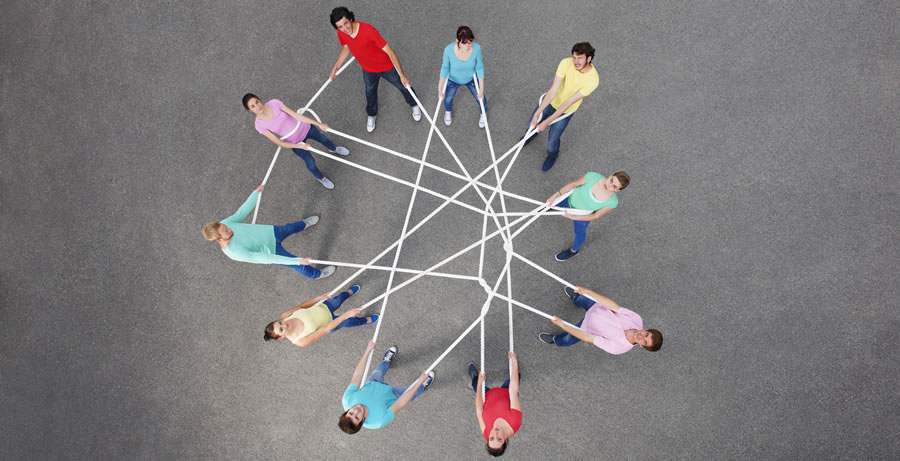 We marketers love acronyms. Which is why we were amused to see a new one (to us anyway) this week; namely 'H2H'. So what does it mean? Head to Head? Heart to Heart? Close but no cigar. It's 'Human to Human', probably intended as a grumpy foot-stomp against categorisations like B2C and B2B. After all, haven't we all thought at some point that 'business people' are 'consumers' too? And for the working population of the UK, vice-versa? Of course we have, though maybe not enough to protest these convenient categorisations.
So, what else is behind this protest? Well, more than meets the eye perhaps. The choice of words, 'Human to Human', is curious. Why not, as used by printer manufacturer OKI in the 90's for example, 'People to People'? That's a phrase we all know already. Why 'human'? Well, in an industry increasingly driven by marketing automation, robo-automation and machine-led personalisation, maybe 'H2H' also represents a cry for a return to good old-fashioned, one to one human contact. Why not? It's how we're wired after all.
We know that communication that wins hearts as well as minds, often by making a very human emotional connection, is usually more effective than any other. But achieving that on an industrial scale may not be as simple as many would have you believe.
So what do we mean when we say 'Human to Human'. Phone calls? Video conferencing? They're in the ball-park but still rely on both parties being involved in the same interaction at the same time which, as every marketer knows, isn't always possible.
So what about 'personalised video'? Not just shoe-horning someone's name in a graphic, the way so-called 'personalised print' worked. But genuine one-to-one communication.
It's an idea that Ben Moore, Founder,
vCreate
, has been positing for some time in speeches and presentations on both sides of the Atlantic. As Ben puts it: "With any communication, you first need to make an emotional connection. That happens when a person talks to another person. Then you need to deliver relevant and compelling content that is respectful of the recipient's time. I could never understand why organisations insist on delivering the same, generic, one-size-fits-all video to every prospect or customer. In the age of personalisation and the era of video, it's time for that to change".
Like all new ideas, the proof is in the eating. Does it work? Early adopters would suggest it really does - but only when used as part of a wider strategy. Vodafone's Global Enterprise team use it as a part of an account based strategy to help build relationships with customers far and wide. Retailers, like
The North American Guitar
are using it to let customers know when their 'custom' guitars are ready as part of their customer care programme. Volvo are using it to prepare their young technicians for training course success. The list, and the ideas, go on.
It would appear that the age of H2H is truly upon us and technology is being adapted as a result. We will continue to see the emergence of new tools and technologies that acknowledge the simple truth that people want to speak to people after all.