29 September 2021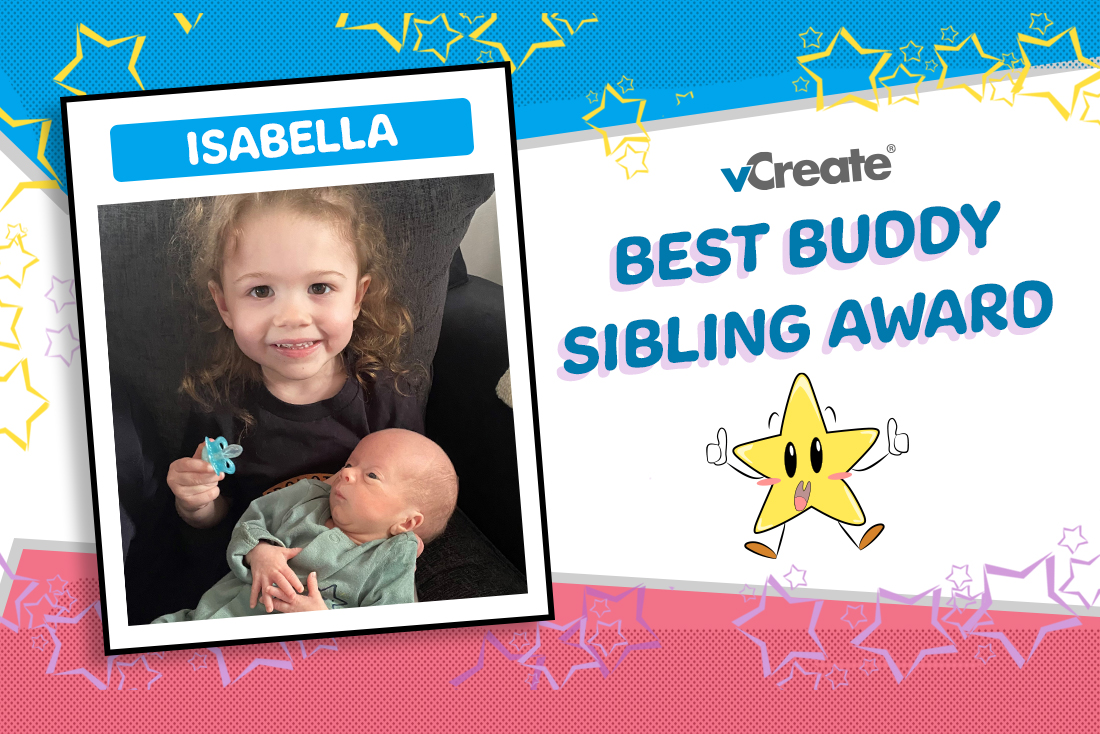 Isabella
(2)
has been nominated by her Mum, Caitlin, for our Best Buddy Sibling Award for being so brave when during her brother, Archie's, hospital stay.

"Isabella was absolutely incredible from the very start of her baby brother's stay in hospital.

Archie was born at 33 weeks gestation, weighing 3lb 5oz. He spent 5 weeks in hospital and Isabella was unable to see him due to the pandemic.

She did Mummy and Daddy very proud. Archie is so lucky to have a big sister as patient, kind and caring as Isabella."
Congratulations, Isabella! Your Mummy and Daddy are so proud of how you were so patient and understanding during the 5 weeks Archie was in hospital. Your certificate and goodies are on the way to you!
Do you know a Super Sibling?
If you would like to nominate a sibling that has been very brave whilst their brother or sister has been in hospital,
email us
and we will give them a well-deserved shout-out on our social pages.