29 September 2022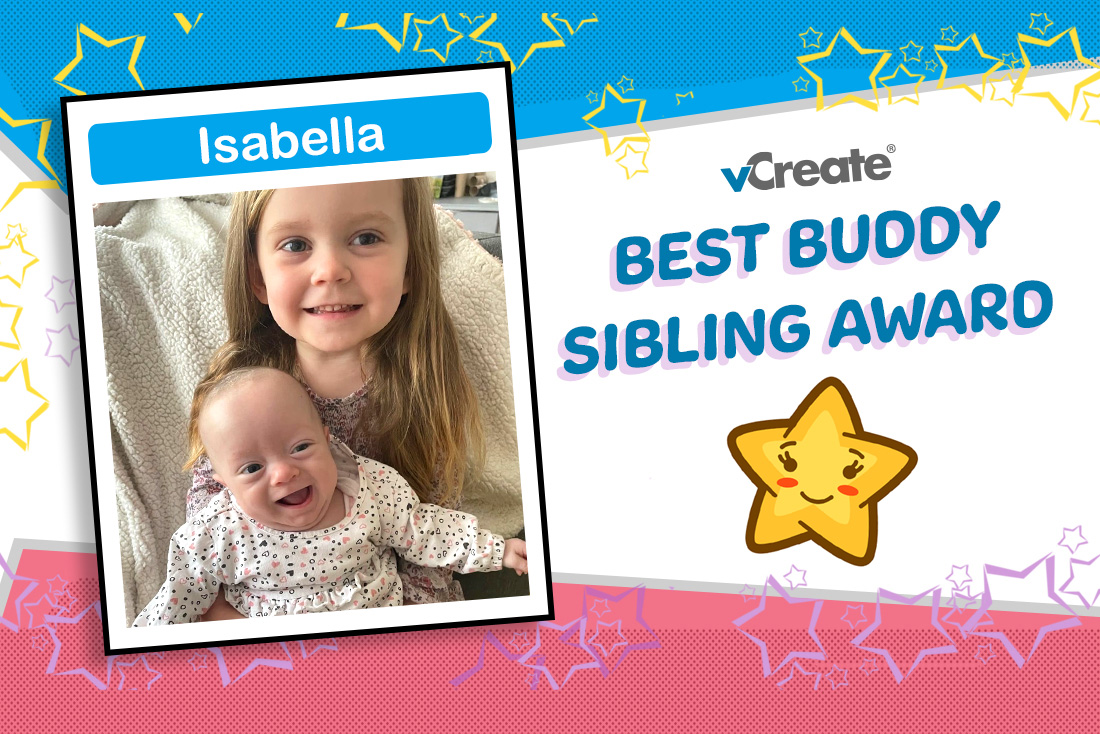 Isabella has been nominated for our Best Buddy Sibling Award by her Mum, Emma.
When her sister, Nola-Rose, was born at 27 weeks and 4 days gestation, Isabella was so incredibly brave and understanding.
"Isabella was always by my side, every day. Then one day, I suddenly was hardly at home anymore.

It was so difficult sharing each day with both of them. We had Christmas Eve as Christmas Day with Isabella and Christmas Day with Nola. During this time, Nola was fighting for her life with NEC and sepsis. We wanted to spend Christmas Day with her in case it was her last.

Isabella understood that her sister needed help with growing before she could come home. Days turned into weeks and weeks turned into months.

Isabella couldn't meet Nola but I would show her photos and videos and she fell in love with her.

The day Nola came home, Isabella's face lit up and her sisterly instincts were so natural.

Since Nola graduated from NICU, Isabella has been the most incredible and heart-warming big sister.

My husband and I always had this argument about who would be first to make Nola laugh...It turns out Isabella was the first!

Nola is now 10 months old and Isabella is still the only one that can make her chuckle with laughter."

What a super sister you are, Isabella! You are very deserving of our award.
Your parents are so proud of the amazing big sister you are to Nola-Rose.
Your certificate and goodies are in the post for you!
Do you know a super sibling?
If you would know a brother or sister that has been extremely brave while their brother or sister is in hospital, you can nominate them for our award! Just
email
us with their name, a photo of them, and a bit about why they are so brave.