05 March 2021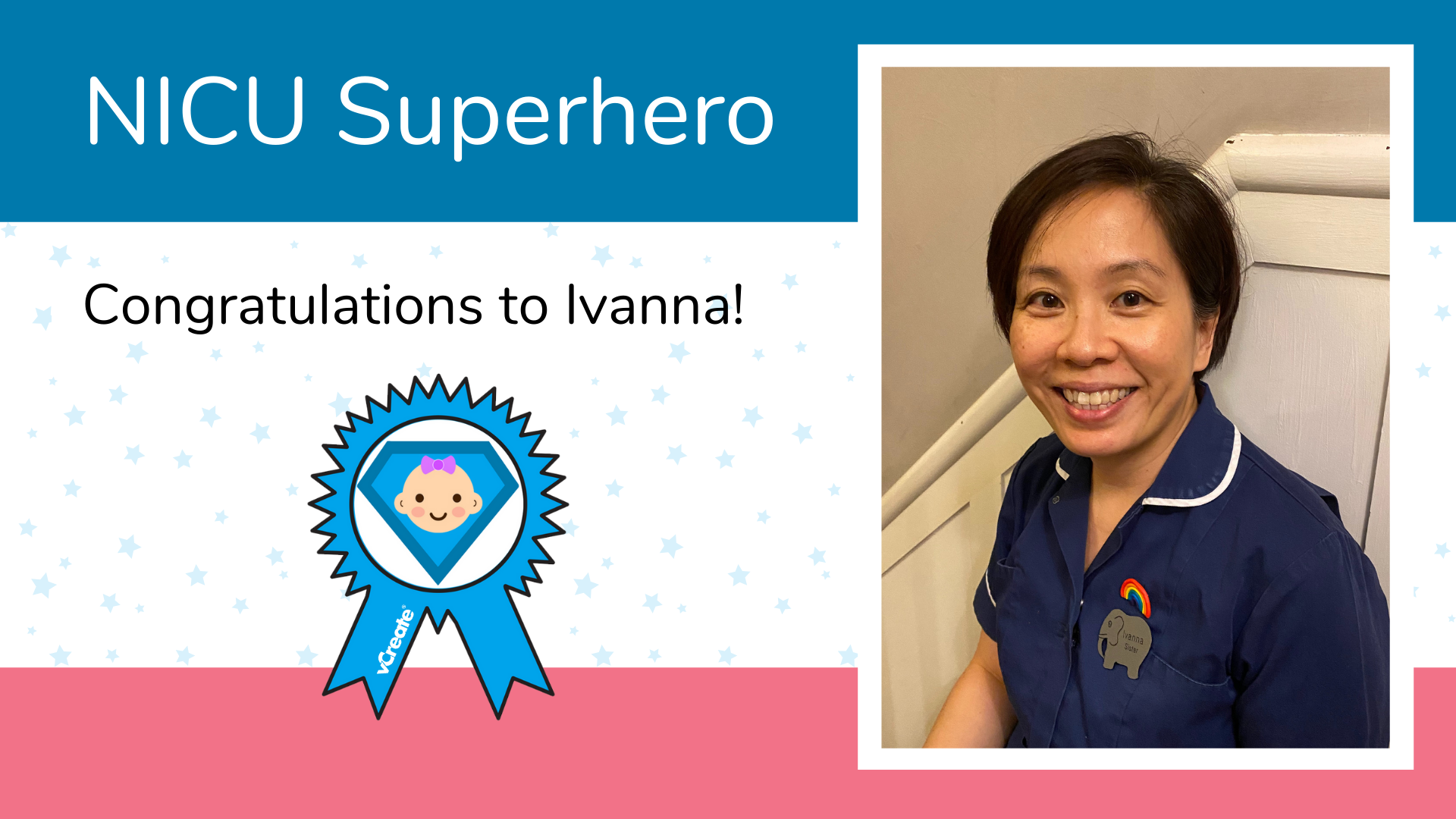 Roberta has nominated Ivanna from Jessop Wing in Sheffield to be our NICU Superhero this week!
Roberta's son, Oakley, was born at 26 weeks and 1 day gestation, weighing 1000g. Roberta and Oakley were there for around 8 weeks before being transferred to Grimsby neonatal unit.
"As a lot of premature babies do, Oakley had setbacks. At 6 days old he was diagnosed with NEC and immediately went off for surgery resulting in ileostomy. We were unable to get the stoma bag to stick to Oakley and as a result, he needed more changes and care.

He also went through desats where his oxygen levels would drop massively which was very scary to see.

Ivanna looked after Oakley more than any other nurse. She always made sure he was clean, warm and safe. Ivanna would always have a smile on her face (behind her mask - of course!).

She made me feel so comfortable and at ease whenever she was on shift, always going above and beyond for Oakley. It felt like she truly cared about him and us as a family.

Ivanna listened to any concerns I had and always knew what to do and say.

We can't thank Ivanna and all of the Jessop Wing staff enough. You are all true superheroes!"
Congratulations, Ivanna! Your hard work and dedication to families makes a real difference. Well done to all the team at Jessop Wing, too.
Nominate your NICU Superhero
As our NICU Superhero Award is so popular, we only open nominations for a short time. We will be opening nominations on Monday the 29th of March at 10am. Keep an eye on our
Facebook
page for the announcement!