01 December 2021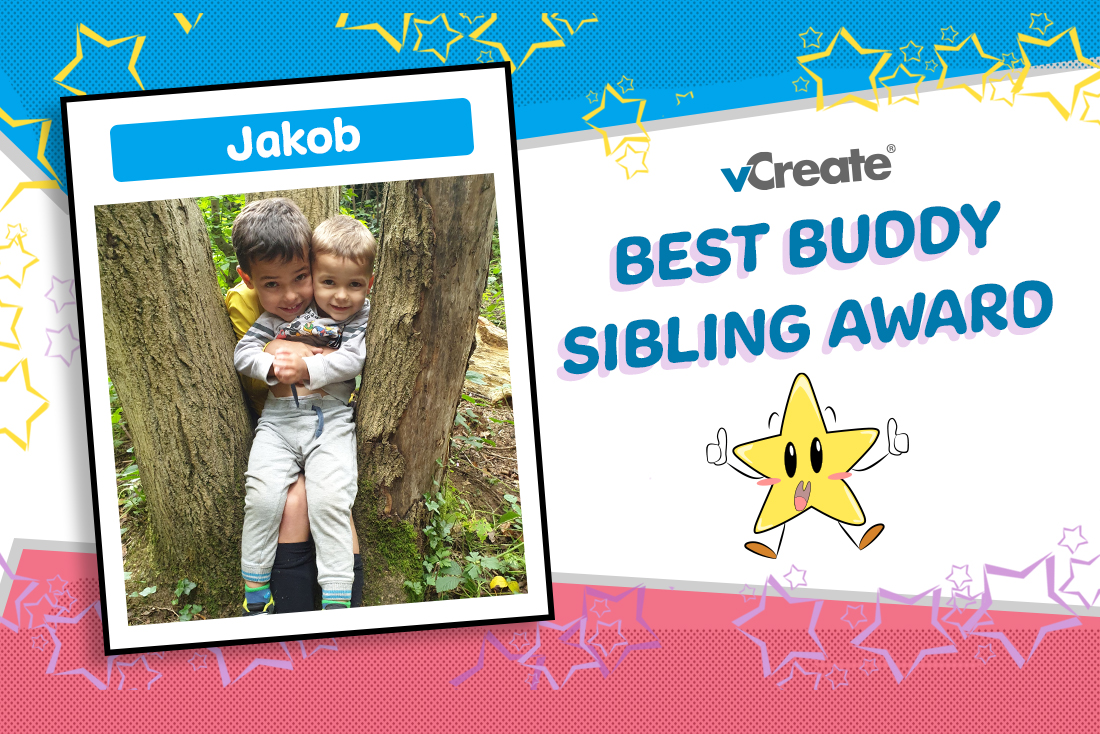 This week, Samantha and her husband have nominated their wonderful son, Jakob, for our Best Buddy Sibling Award!
In November 2019, Jakob's little brother, Harvey, was diagnosed with epilepsy and a very rare genetic mutation KCNB1. Jakob is the most amazing and supportive big brother to Harvey!
"Jakob has been outstanding in helping Harvey when he has been wearing his ambulatory EEG's and helping to interpret what we think Harvey is saying or wanting due to him being unable to speak.

He showed absolute patience and understanding. They are the best friends and the love they have for each other is beautiful to see.

Jakob is the best big brother!"
Wow! What a remarkable young man. Harvey is so lucky to have such a kind and caring big brother.
Your certificate and goodies are on the way to you, Jakob!