13 March 2020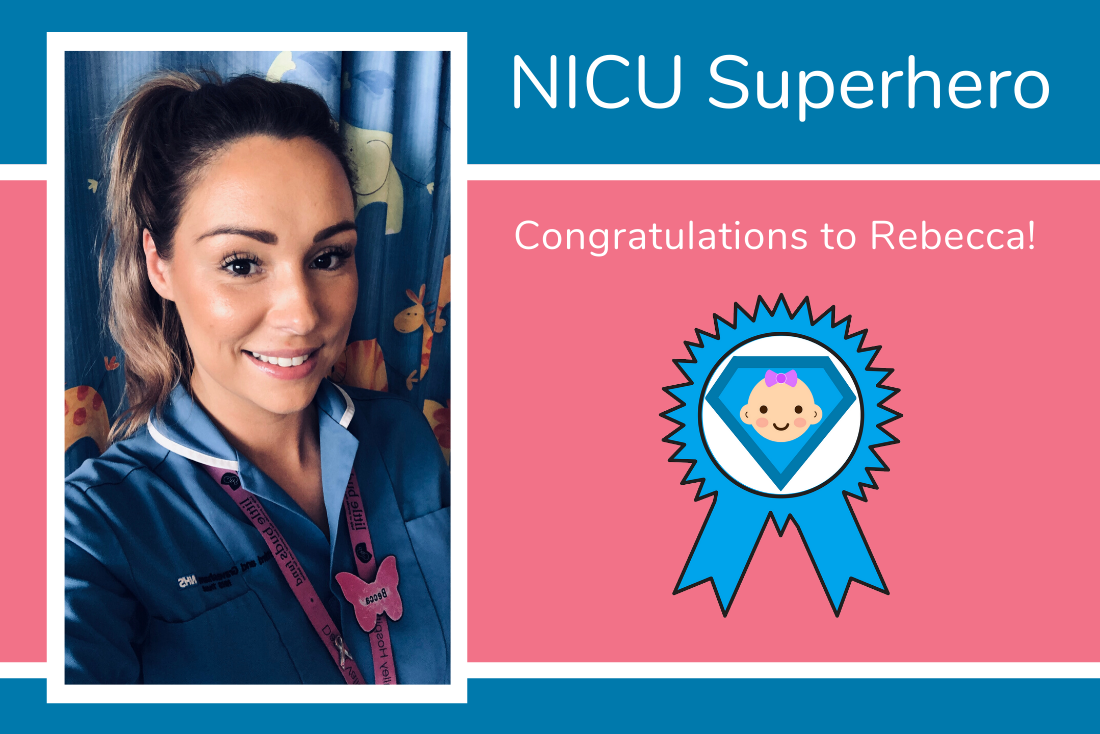 Frazer and Amy contacted us just before Christmas as they wanted to thank their NICU Superhero,
Rebecca Holmes
, as she had helped to care for their baby at Darent Valley Hospital. Their little boy Jenson was born prematurely at 35 weeks gestation and spent two days on the Walnut Ward Special Care Baby Unit. Jenson's dad Frazer told us:
"Yesterday our 3 day old son was readmitted into the Special Care Baby Unit at Darent Valley after having only been at home a number of hours. My wife was incredibly distressed that we weren't sure how much to feed our baby and we were having trouble feeding him from the breast. We were admitted and on the first night we received a call to say that my wife's grandmother was passing away and we had to leave our newborn son in Becca's care.

When we explained to Becca our concerns about feeding and the situation with my wife's grandmother, she dealt with it so empathetically and professionally we felt as if we knew her personally. Becca's unwavering professional attitude and maturity throughout was wonderful from a young woman.

Becca was positive and focused throughout the time our son Jenson spent in her care, it made us feel so comfortable during a difficult time. She is an absolute hero, if she doesn't win this award then please pass this message to her - award or not, she is our hero. Thank you, Frazer and Amy Day."
Well done to Rebecca, it must have been an incredibly difficult time for Jenson's parents and you clearly helped put them at ease. We're happy to report that Jenson is doing very well indeed, and you can see some seriously cute photos of him
here
.
Join the search for NICU Superheroes!
To let the parents in your neonatal unit know about our NICU Superhero Award, we've designed a
poster
which you can print off and display so that more parents can learn about our quest to unmask those NICU Superheroes out there.