10 March 2023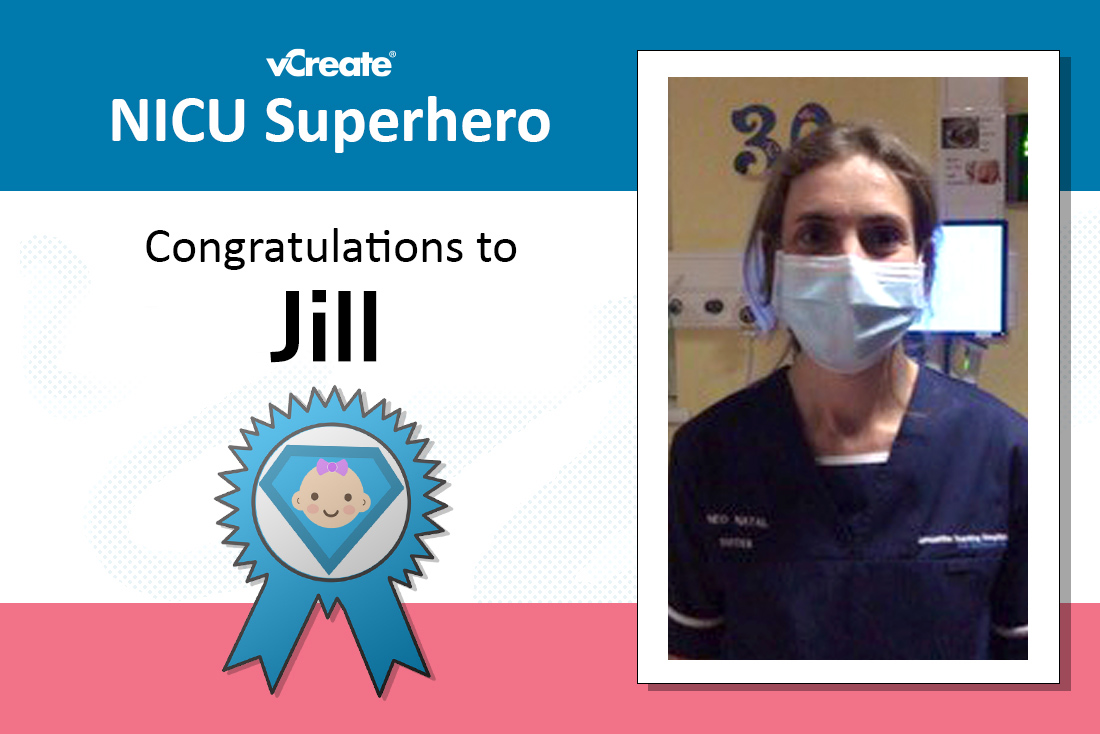 Jill from Royal Preston Hospital is crowned NICU Superhero for the second time!
Jessica has nominated Jill from Royal Preston Hospital for our award because she was a great support when her son, Harvey, was born. He was born 10 days overdue and was very poorly.
"In the first few days when Harvey was born, I was also unwell and couldn't go to see him in the neonatal unit.

My partner would go up and Jill would always ask how he was and supported him. She gave him the reassurance he needed to open up.

Jill offered to visit me in the maternity ward so she could talk me through everything.

She was so supportive to us both and our little boy.

Jill had the patience to explain every piece of equipment, every wire, every tube, and every medication that my very inquisitive partner asked her about.

She was always so positive, which helped us have a positive attitude. Jill provided my partner with a hand-sewn fabric heart to give to me. This was so my scent could be with Harvey, even when I wasn't. We swapped hearts every day and they made me feel like I was making a positive difference to Harvey.

We want to thank the whole of the NICU team at Royal Preston Hospital! Especially Jill, who is our superhero. She deserves every ounce of recognition for the amazing work she does."

Congratulations, Jill!
Your hard work and dedication makes a challenging time for families that bit easier.
Your rosette, certificate, and goodies are in the post for you!
Would you like to nominate your NICU Superhero?
Our nomination process means that we will be accepting a small number of nominations on a regular basis. Please keep an eye on our
Instagram
and
Facebook
stories as we will post updates about when we are next accepting nominations.