19 March 2021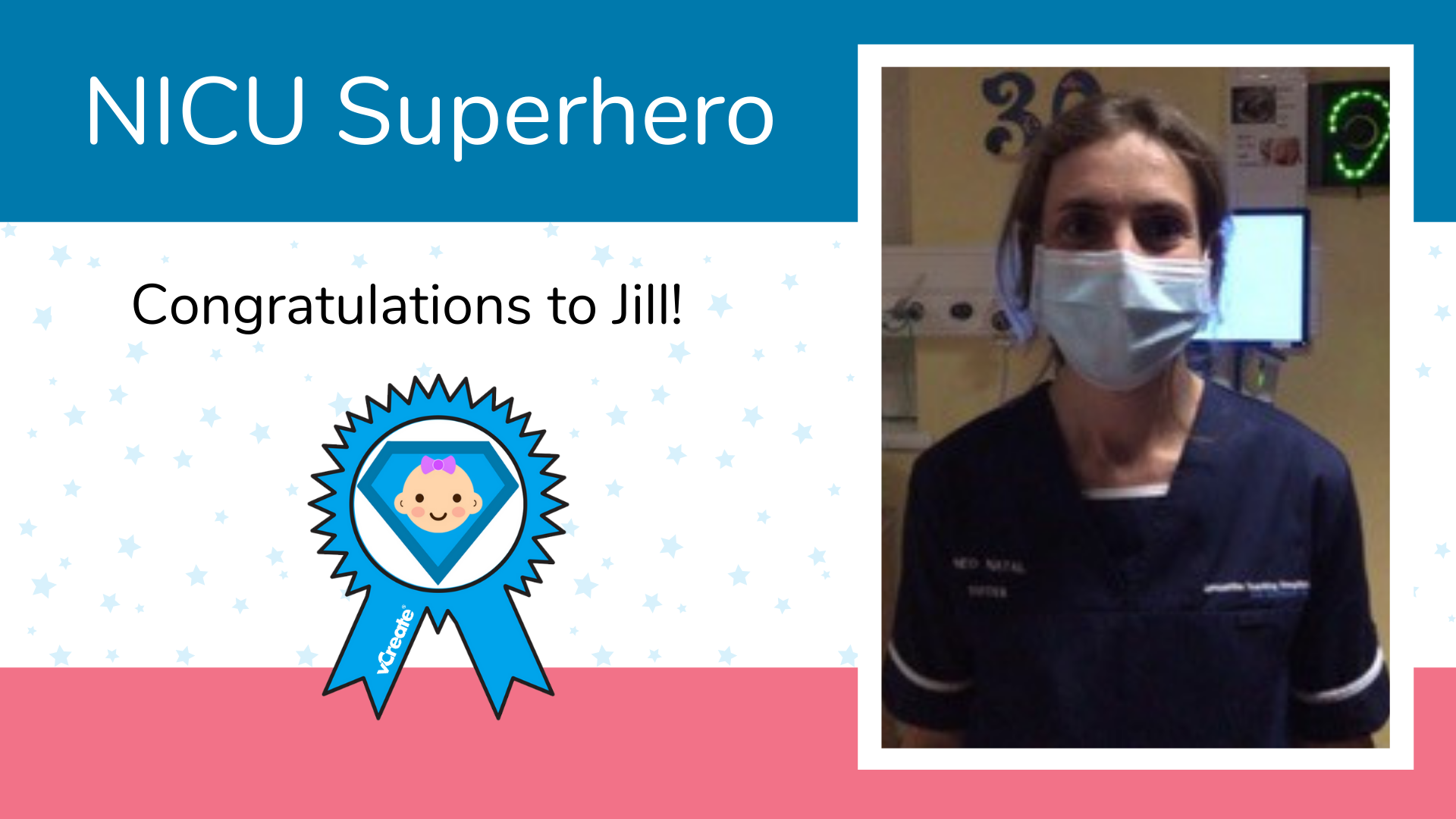 Rachael has nominated the wonderful Jill from the Royal Preston Hospital to be NICU Superhero this week! Jill was there to care for Rachael's daughter, Daisy, from the day she was born.
"Jill was there at the birth of my daughter, Daisy, who was born at 24 weeks. Jill looked after Daisy in the early days when she was so tiny and poorly. I always knew Daisy was receiving great care when Jill was her nurse.

Not only was Jill brilliant with Daisy, she also helped us through a very difficult and emotional time. Her kind and caring nature made us feel less worried and she was always there as a shoulder to cry on.

Throughout our NICU journey, Jill would often come to check how Daisy was doing. It was so lovely to see how much she cared about Daisy and all the other babies.

Jill was also there to celebrate when she reached each milestone, such as coming off oxygen and breathing on her own.

When we finally came home, after almost 4 months in hospital, we were so happy to find out that Jill was one of our outreach nurses.

We couldn't have asked for a better nurse to be there throughout Daisy's NICU journey.

All the staff at Royal Preston Hospital are amazing! We can't thank you all enough for everything you have done for Daisy."
Congratulations, Jill! It sounds like you go above and beyond for the babies and families in your care which makes such a difference to parents like Rachael.
Well done to all the team at Royal Preston, too!
Nominate your NICU Superhero
As our NICU Superhero Award is so popular, we only open nominations for a short time. We will be opening nominations on Monday the 29th of March at 10am. Keep an eye on our
Facebook
page for the announcement!