04 October 2019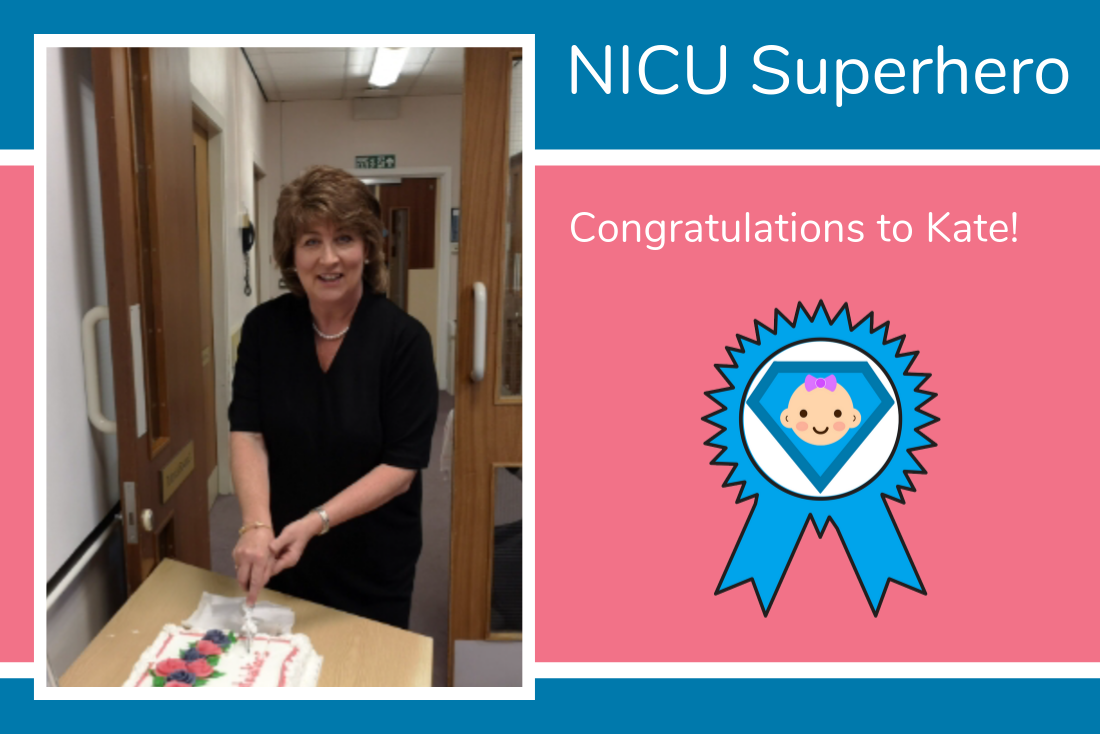 Today's nomination for our NICU Superhero Award comes from Jill Kerr. Jill's daughter was born prematurely at 28 weeks gestation, and was cared for in the neonatal unit at Aberdeen Maternity Hospital. She got in touch to nominate a special lady who helped her through this worrying time, Jill has nominated
Kate Buchan
, Infant Feeding Advisor.
Kate worked to support and nurture the bonds between mothers and their babies in those early days and weeks, and helped guide them through the process of expressing, tube, breast or bottle feeding their babies in the neonatal unit. We say worked, as Kate retired earlier this year, so we are especially delighted to be able to help Jill say a huge thank you to her NICU Superhero! Here's what Jill had to say about her experience on the unit with Kate:
"I had my daughter Eva in February 2018 and we were in for 10 weeks, it was a very hard time with lots of lows and highs. Whilst Eva was in the NICU, I was expressing and Kate was there to help me along the way, giving me the best advice about something completely new and overwhelming at times.

As to be expected, there were a few low days and Kate was there to give me a shoulder to cry on and to give me some reassurance. I am so glad she was a part of our NICU journey as she really cared for the mums, and would always be around helping someone that needed it. Thank you so much Kate."
Congratulations Kate, enjoy your retirement! Thank you Jill for sharing your nomination with us.
Would YOU like to nominate a NICU Superhero?
If you'd like to nominate your NICU Superhero, drop us an
email
and let us know. All NICU Superheroes will receive a
NICU Superhero rosette
, certificate and of course, a big shout out on our social pages/virtual high five!
Neonatal units, let parents know about the award
We have designed a poster which you can print off and display so that more parents can learn about our search to unmask those NICU Superheroes out there. You can
find the poster here
.