17 October 2017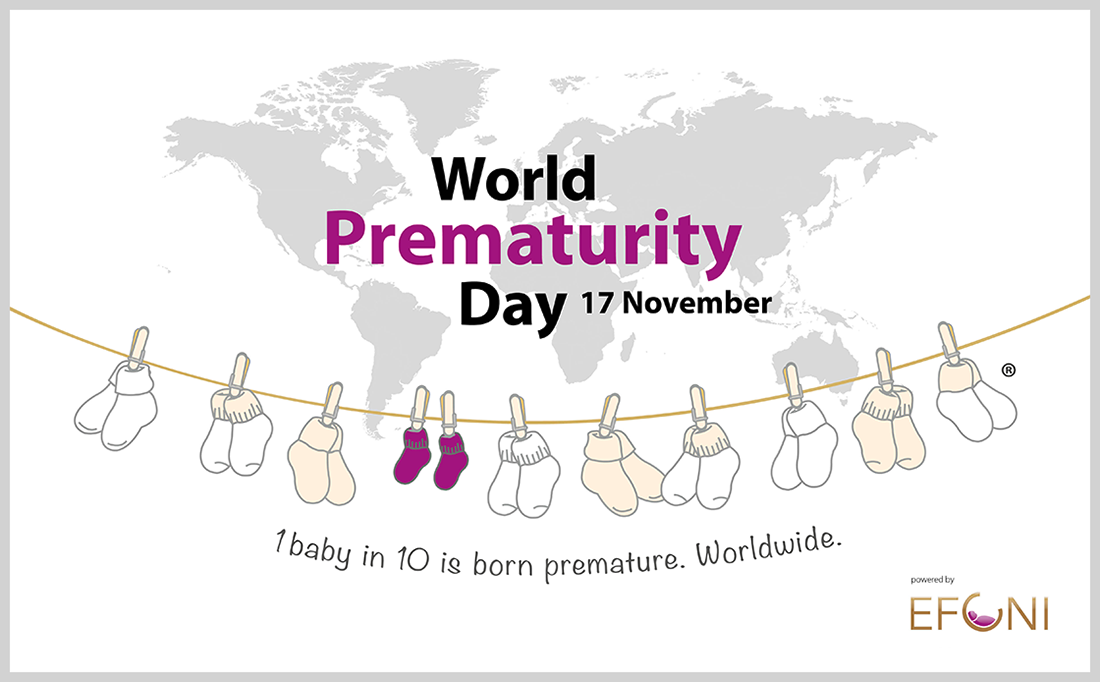 This World Prematurity Day, vCreate, will join thousands of parent organisations, hospitals, non-profit organisations, healthcare professionals, societies, companies, politicians, media, and individuals from more than 100 forces to commit to action to help address preterm birth and improve the situation of preterm babes and their families.
World Prematurity Day on 17 November is one of the most important days in the year to raise awareness of the challenges and burdens of preterm birth globally. The day was initiated by the European Foundation for the Care of Newborn Infants (
EFCNI
) and partnering European parent organisations in 2008. The international co-founders
LittleBigSouls
(Africa),
March of Dimes
(USA) and
National Premmie Foundation
(Australia) joined the celebrations and made World Prematurity Day an intercontinental movement.
vCreate is proud to be supporting World Prematurity Day with a 24 hour social media marathon aimed at raising awareness of premature birth among the wider community. In addition, we've launched a campaign called Proud Preemie Parents, where we encourage parents to share the proudest moment in their preemie's journey so far.
For neonatal units considering raising awareness on the 17th November, here are some suggested activities to help you get started:
1. Host a purple party in your unit
Purple is the official colour of World Prematurity Day, so why not embrace the mauve, the grape and the lilac and host a purple-themed party? You could make purple cakes and encourage staff and parents to wear something purple. You might also consider decorating the unit with purple lights, providing you have a suitable space and the ward manager is happy for you to do so.
2. Download the World Prematurity Toolkit
Why not use the free World Prematurity Day materials provided by EFCNI to help you find some inspiration for your fundraising and awareness activities?
Here
you'll find tons of suggestions, including: knitting events, face painting, karaoke nights, book sales, movie nights and more.
3. Show your support by hanging your own 'World Prematurity Day socks line'
The hanging of a socks line (as seen in the above image) from a window as well as public places is synonymous with World Prematurity Day, as baby socks are a symbol for human growth from infancy to adulthood. Here's a
cutting pattern
that you can print out, cut out, then assemble and hang in your neonatal unit, community hall, local cafe or library. Don't forget to ask permission from the building owner/s before hanging a socks line.
4. Bliss Little Lights Walk
Help light up the night for premature and sick babies by joining the Bliss Little Lights Walk around
Tower Bridge on Saturday 18th November
. Can't make the London event? Then why not consider hosting your own Little Lights Walk closer to home? Bliss needs lots of amazing supporters to host walks or gatherings in their areas. Download the free host's pack
here
.
5. Proud Preemie Parents
vCreate would like to invite parents of preemies to share their proudest moment of their preemie's journey so far. Whether your preemie is still in the NICU and has reached an important milestone that you'd like to celebrate, or just started primary school, secondary school or even the biggest school of them all, university. We think it's important on World Prematurity Day to show the world what babies born too soon can achieve after a difficult first start in life. Want to get involved? Then drop us an email at
theteam@vcreate.tv
. Or share your post (a photo and/or a few words about your proudest moment) to your network using the hashtag #ProudPreemieParent.