23 April 2021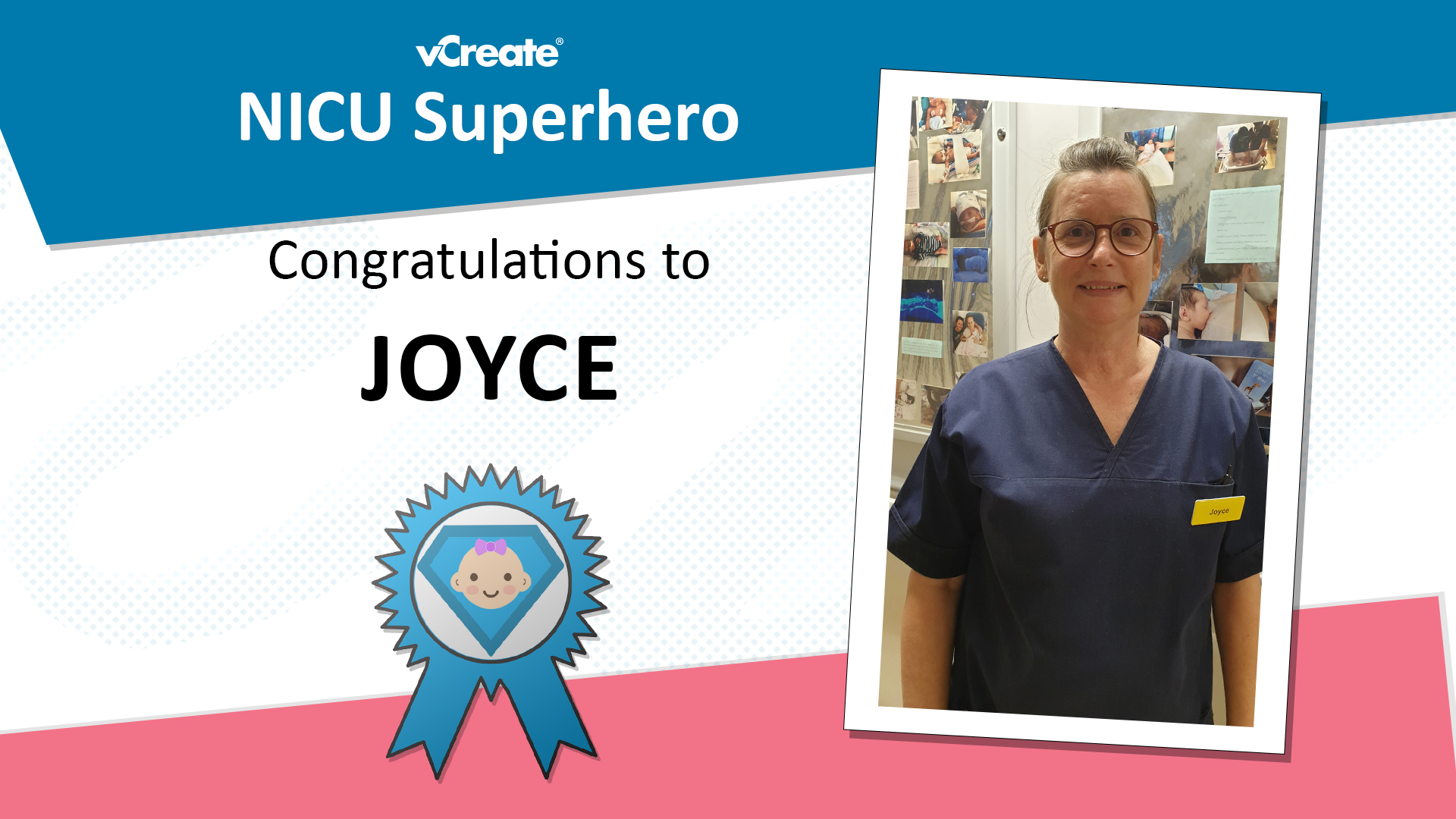 Congratulations to Joyce from Broomfield Hospital in Chelmsford! You are NICU Superhero this week.
Tayla has nominated Joyce for this award because of the amazing care she provided her daughter with when she was born with meningitis and her birth weight dropped significantly.
"After the birth of Missey, I found out that I had COVID. The staff told me that Missey would have to stay in hospital and I would have to go home to isolate and leave my daughter with the wonderful nurses at Broomfield Hospital neonatal unit.

This was the hardest thing I have ever been through, leaving my baby girl alone, fighting for her life. I couldn't be there to comfort her but knowing Joyce and the other nurses were caring for her made me that little bit happier.

The whole team were absolutely amazing but particularly, Joyce. I would phone every 2 hours to check on Missey and every time I rang she didn't mind.

Joyce always made things clear to me and told me as it was, even if it wasn't the best news.

I was thrilled with all the photos we were sent by the team. It made me feel that bit closer to Missey.

Missey is doing really well and turning into a little healthy chunk!"
Congratulations, Joyce! It's thanks to you and the amazing team at Broomfield Hospital that Missey is doing so well today.

Nominate a NICU Superhero
If you would like to say a big thank you to a member of the neonatal team, keep an eye on our
Facebook
page for details of when our NICU Superhero Award nominations are open!