03 November 2021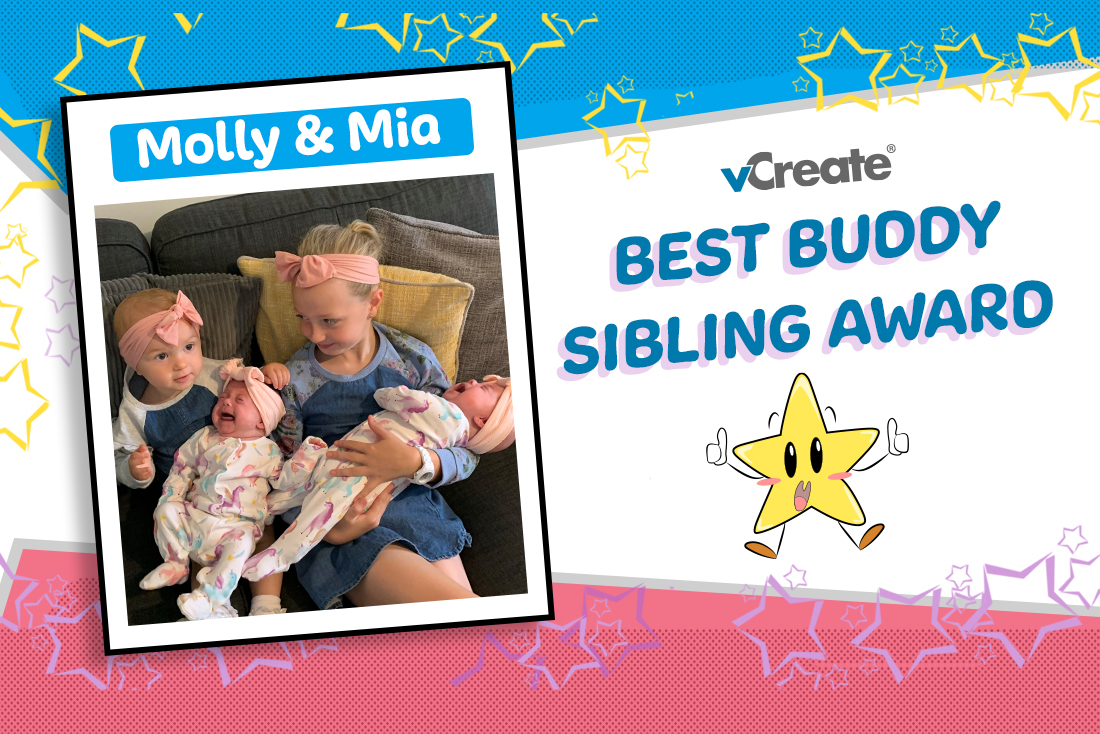 Molly
(7 years old)
and Mia
(20 months old)
have been nominated for our Best Buddy Sibling Award by Julie, SCBU Coordinator at Jessop Wing in Sheffield.
"The girls were super while their Mum, Jessica, and Dad, Harry, were in the neonatal unit at Jessop Wing.

Jessica gave birth to triplets, George, Ella and Olvia, in April at 31 weeks and 6 days gestation.

Jess said they never complained and were looked after by their Nan and Dad while Jess spent every day in the neonatal unit."
Wow, Molly and Mia! You really do sound like superstars. Your baby brother and sisters are so lucky to have such amazing sisters to help care for them.
Congratulations to you both and your certificate and goodies are on the way to you!
Do you know a Super Sibling?
If you would like to nominate a sibling that has been very brave whilst their brother or sister has been in hospital,
email us
and we will give them a well-deserved shout-out on our social pages.